Your entryway should be an inviting space that welcomes your family and friends "home"…however…in this busy world it is easy for the entryway to turn into a catch all for paperwork, jackets, backpacks and more.
For very little money – and time – you can turn a bookcase into a "Makeshift Mudroom"!
Better Homes and Gardens has a lot of great ideas on how you can transform any bookcase into the perfect piece for your entryway.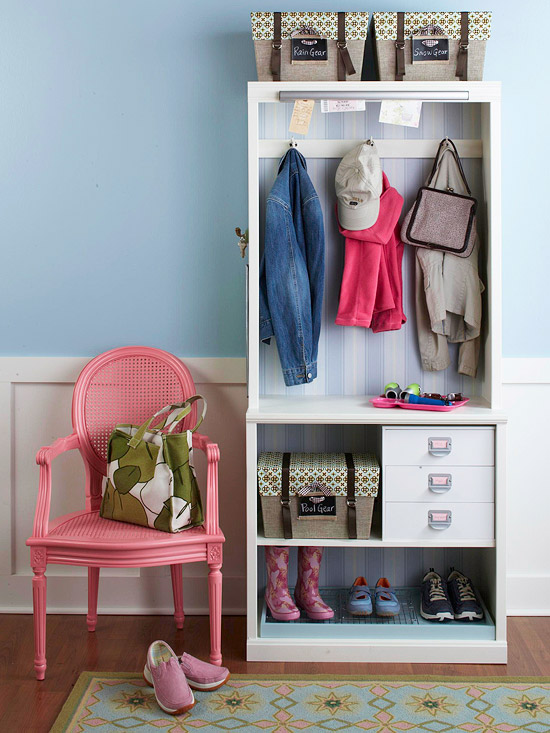 Spice it up with some paint, wallpaper or funky hooks. Pick up a few coordinating baskets and bins to contain and conceal the smaller things.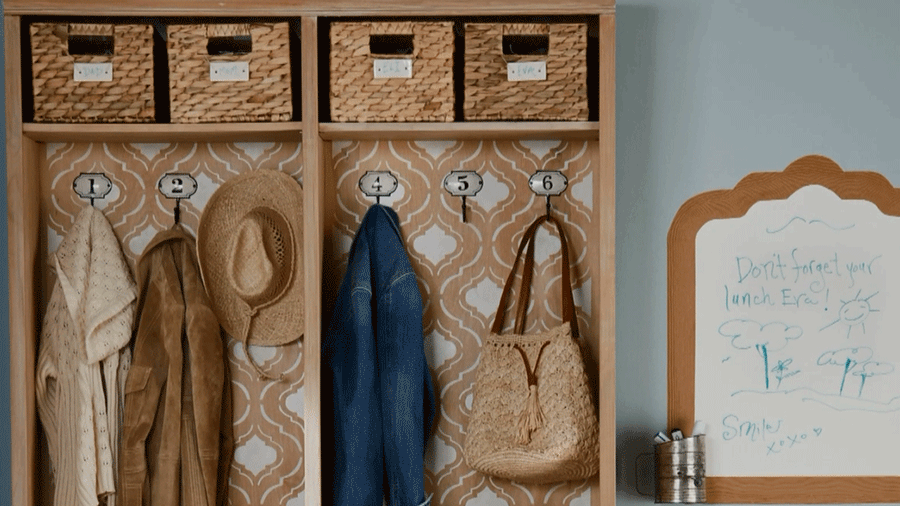 Even if you are limited on space, a small bookcase and a few buckets can keep your entryway – and your family – organized.