Last night was the annual awards banquet hosted by the Clemson Area Chamber of Commerce. The event is held every year to honor local businesses, owners, individuals and volunteers that are dedicated to serving their community.
The whole Lake Life Realty Family was excited to be nominated for New Business of the Year….and were even more excited when we WON!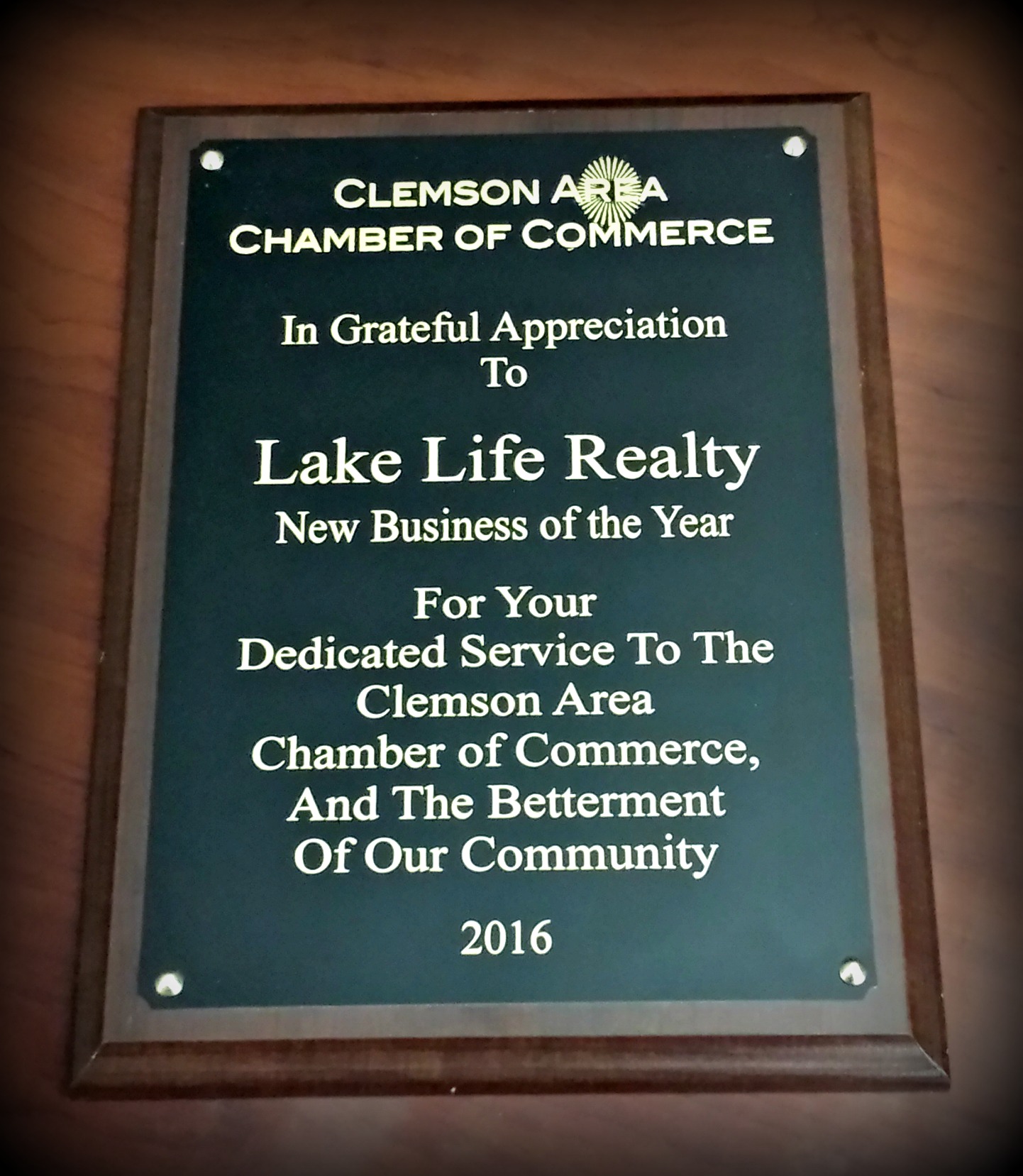 We were nominated along with some other fantastic and innovative new businesses that have opened in the Clemson Area within the last year – Sunny Side Cafe (Clemson) and Viva! il Vino (Pendleton). We are so honored to have been chosen the 2016 New Business of the Year.
And if we couldn't be proud enough…….Robert Mixon, our Broker In Charge (or "Captain" as we call him), was chosen as the 2016 Business Person of the Year!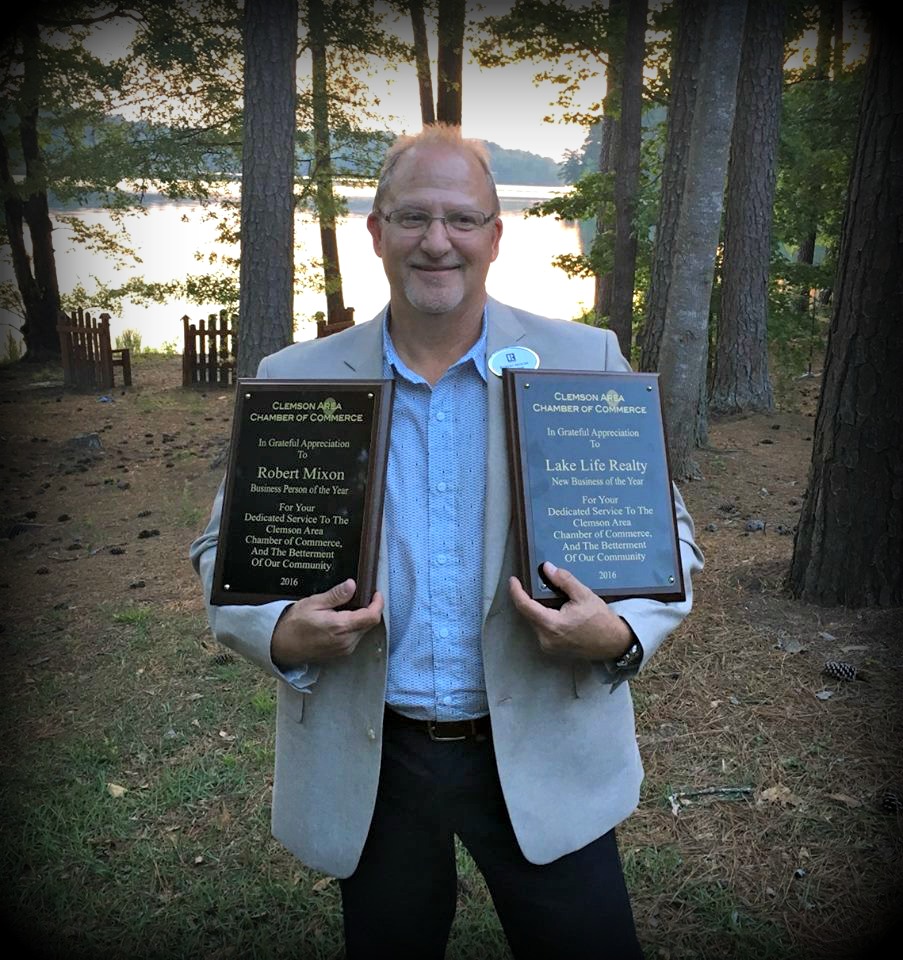 Thank you to all those who voted for Lake Life Realty (and Robert)! We are so blessed and so very thankful. We have been overwhelmed by the support the Lake Life Realty Family has received from our great community!
– Jennifer Cox, Lake Life Realty