One of the best things about living and working in a college town is the excitement in the air as football season approaches! It seems everyone looks forward to Game Day – tailgating with family and friends, watching the Tigers play and desperately begging for cooler weather…at least for the first few games.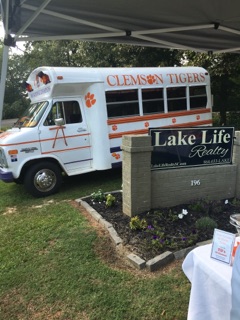 We decided to take that excitement and run with it – and on Thursday, August 25th, Lake Life Realty and Entegra Bank Mortgage hosted a Business After Hours Tailgating Party for the Clemson Chamber of Commerce.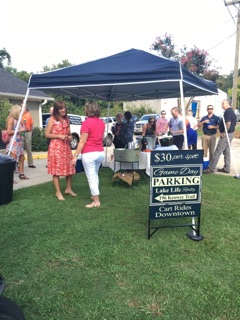 We had a great crowd -and even though it was a little warm and humid – everyone enjoyed an evening of networking, nibbling on delicious food from local restaurants and gearing up for some football!
We would like to give a HUGE thank you to those that helped make this event so amazing:
The food was provided by BGR of Clemson, Elkmont Tap & Cellar, Goober's, Skin Daddy's BBQ, TD's of Clemson and Tiger Town Tavern.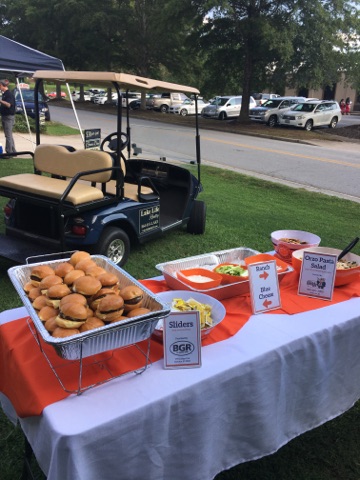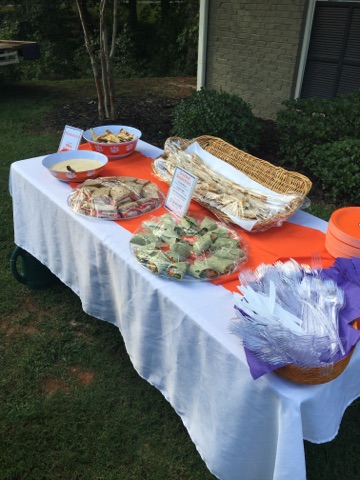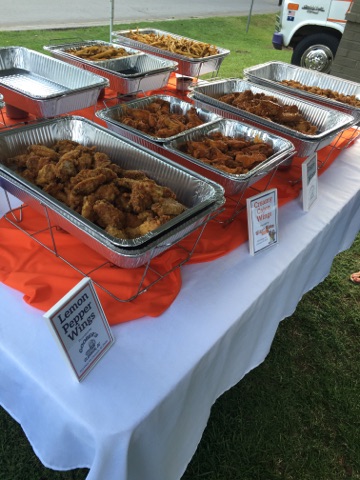 We also had door prizes provided by The Bronze Tiger, Joe's NY Pizza, Lake Life Realty, Pickens Dental, Pixie & Bill's & Calhoun Corner, Priority Painting, Rick Erwin's, Something Special, T&R Graphics and Tiger Town Tavern.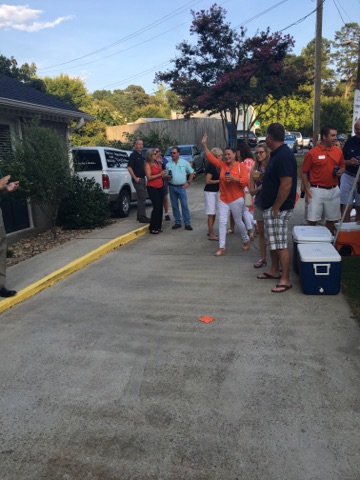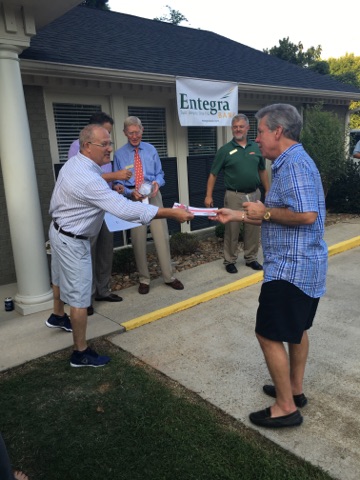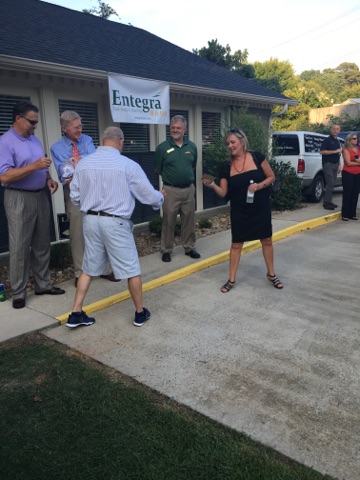 Thanks to everyone that came out – we are so blessed to live in a community that loves and supports us!
For more pictures from the event, check out our Facebook Page!
– Jennifer Cox, Lake Life Realty