It is easy to get stuck in your comfort zone… the same places… the same faces… and the same food. One of my favorite authors, Dr. Seuss, wrote "You'll never be bored when you try something new." So, taking the good doctor's advice, today my hubby and I tried a new place in town – and we were not disappointed!
The Alumni Restaurant in Clemson recently opened and we've talked about trying it for a few weeks. I'm not going to lie, I wasn't sure what to expect. It is connected to the Best Western Plus, and both the hotel and restaurant just went through a major overhaul!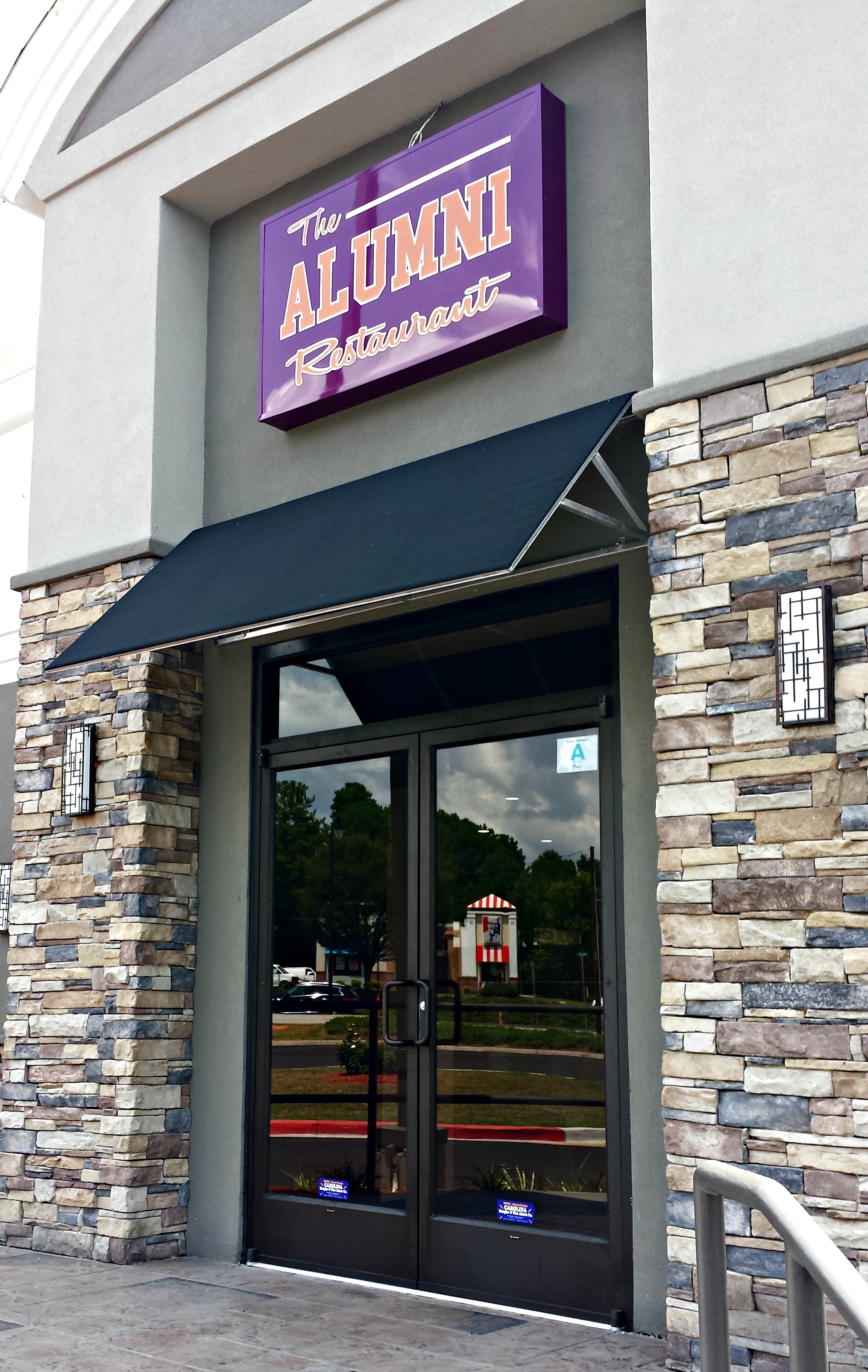 The restaurant has a sleek and modern vibe with an eclectic art collection lining the walls. The dining room is also huge and would be perfect for a large meeting, to host an event or throw one heck of a party! We decided to sit at the bar where Steve (our awesome server) gave us two menus to choose from – their regular lunch menu and the bar menu.
Photo: The Alumni Restaurant Facebook
My family and friends think I'm weird… and maybe I am… but I love soup. Year round. Hot or cold. I love it! So when I saw the cup of soup and half sandwich combo I had to know what the specials were. The sandwich was roasted turkey with Havarti cheese, lettuce and tomato on honey wheat bread. (SOLD!) We originally thought the soup was Black Bean, which happens to one of my faves, so that worked for me. However, there was a last minute substitute thrown in the game – the soup had been changed to cauliflower. I've never tried a cauliflower soup before so I thought, "What the heck? I'll give it a whirl!". The hubby ordered the chicken Caesar wrap and fries. While we were waiting on our food to arrive Steve gave us the scoop. Their chef is top notch – he has traveled the world and has prepared meals for some of the best. He also showed us their breakfast menu… and I can promise we will be trying that soon!
Our food came and I must admit, I was a little perplexed at the cauliflower soup. I expected some creamy-cheesy-slightly-vegetable-filled bowl on my plate. That was not the case. This was a bowl full of amazing curry cauliflower soup!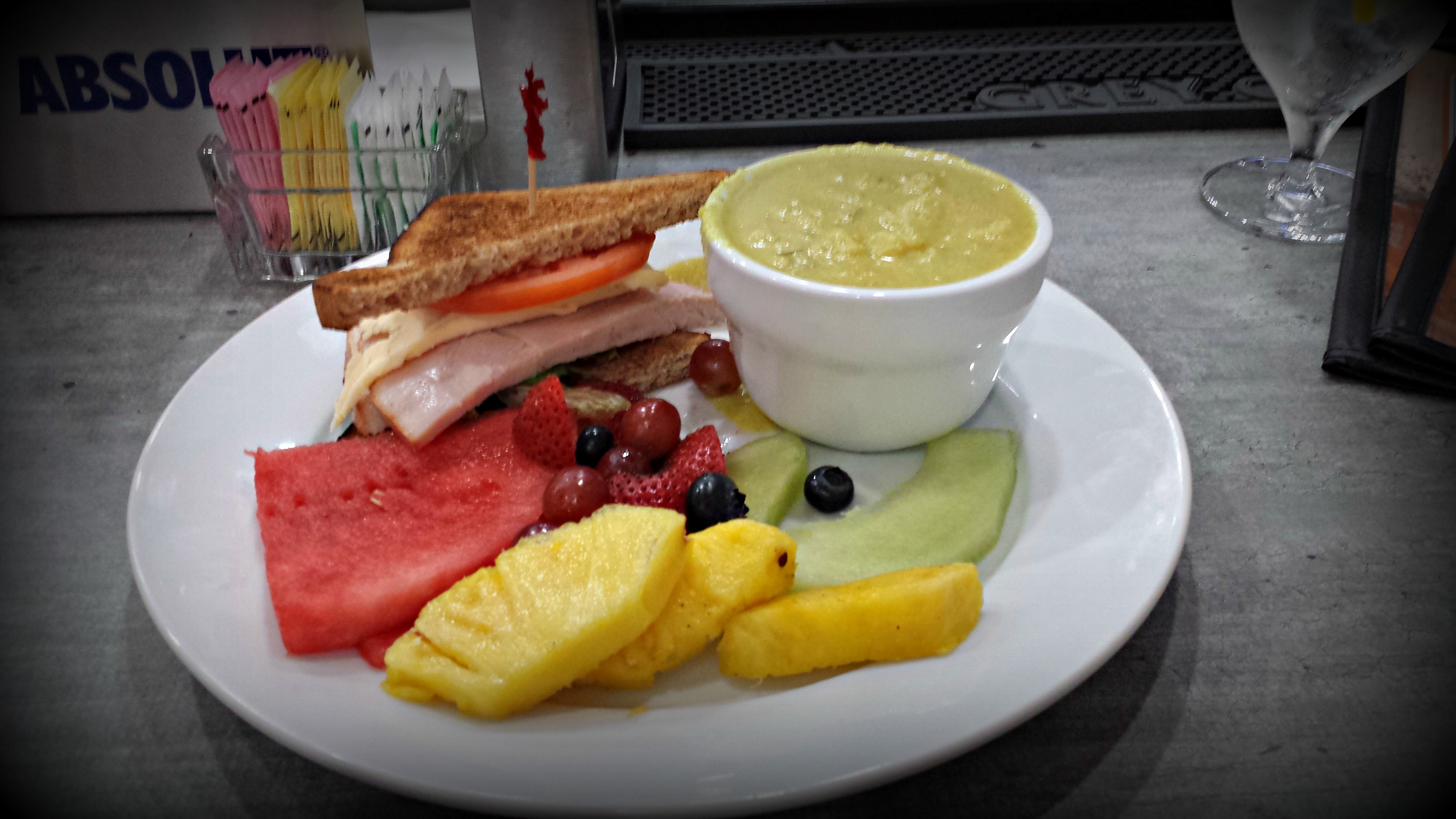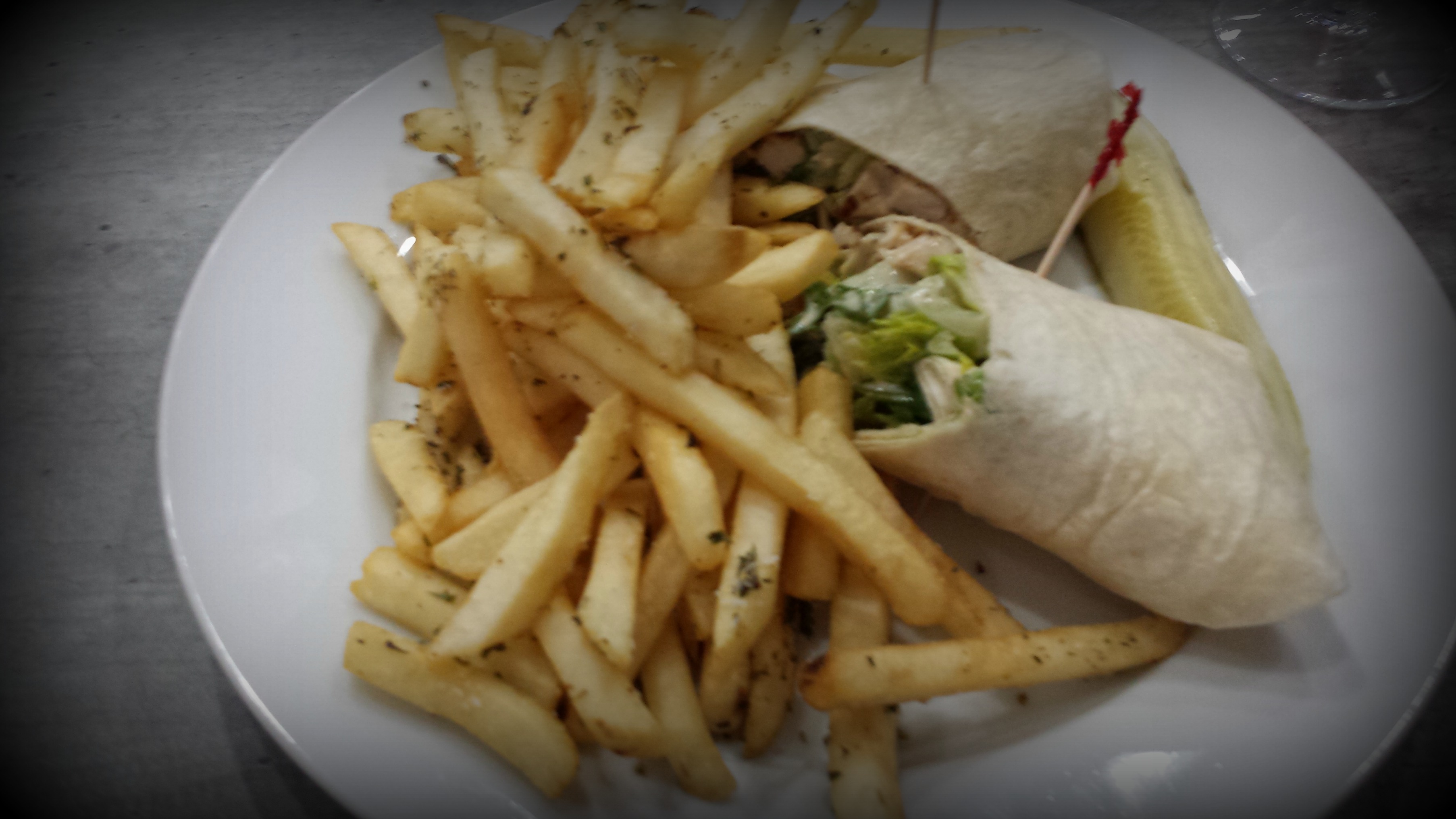 Everything was delicious! The turkey was juicy, the cheese was rich and creamy and my sandwich didn't need any condiments. Plus, my meal came with fresh fruit – an added and unexpected bonus! The hubby's wrap was large and in charge – and the fries had a dusting of their special seasoning.
While they haven't been opened long, clearly they know what they are doing. They are actually having their Grand Opening and Ribbon Cutting on August 8th!
Make sure you stop by and check it out… go to the bar and ask for Steve!
Jennifer Cox, Lake Life Realty