On Tuesday, February 13 the Clemson Area Chamber of Commerce hosted their annual State of Clemson luncheon. The room was packed with chamber members, business owners and local officials.
Kimberly Renaud, Clemson Area Chamber Board Chairwoman, welcomed the guests and gave a brief overview of the local real estate market provided by our Broker In Charge, Robert Mixon.
Clemson area home sales were up nearly 5% in 2017 over 2016
The median sales price rose over 40% to $205,000
The days on market fell 16% to 54 days compared to 64 days in 2016.
Inventory of homes remains at historically low levels.
Demand for new and existing homes is forecasted to continue in 2018.
Local Realtors expect another strong year in housing, but expect a continued shortage of inventory and rising interest rates.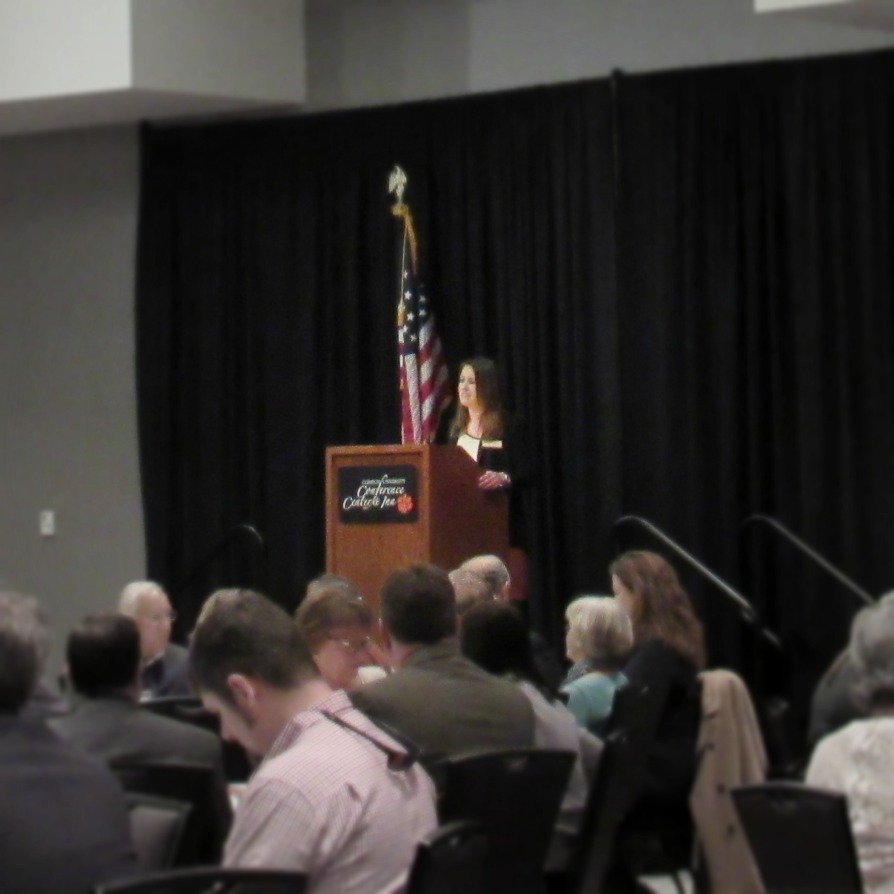 Kimberly Renaud (Newton Law Firm), Clemson Chamber Board Chairwoman
Dr. John LeHeup, the Executive Director of Clemson Downs (a local retirement community), spoke about the recent upgrades to their facilities. He explained how heavily tied the residents of Clemson Downs have become with the local community – as well as students from Clemson University, Southern Weslyean University, Tri-County Technical College and Anderson University. The relationships are priceless for residents, while the learning experiences are priceless for the students – a true win-win!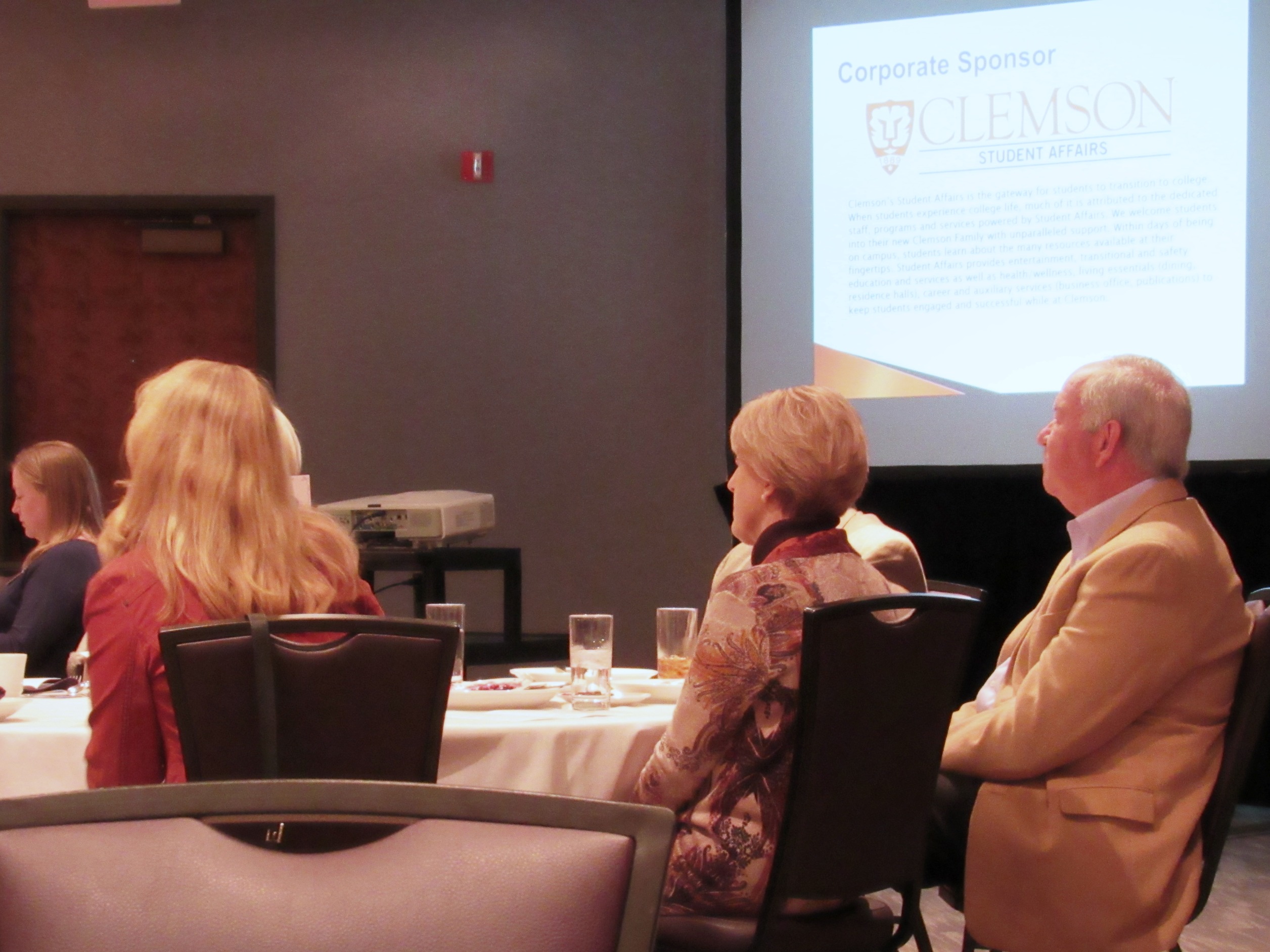 Mayor Cook got up and said the one word to describe Clemson is BUSY! In 2017 Clemson had two bridge projects completed, added a new firestation and community center, expansion of the CATBus program and added additional parking downtown.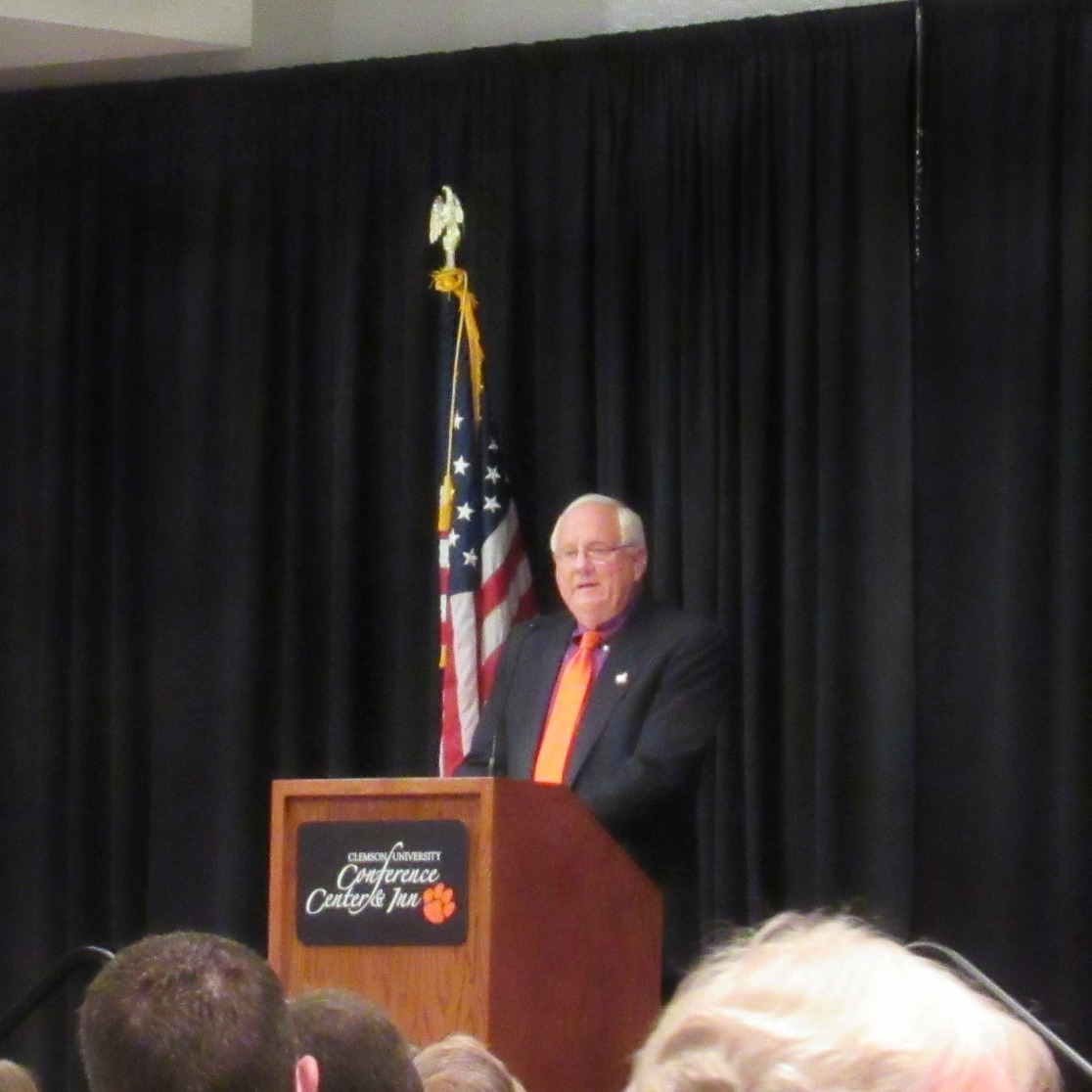 Mayor Cook said that Clemson currently has over 6,000 rental beds and they are contemplating having an inspector to guarantee the saftey of all tenants. In 2018 the City of Clemson is working on a few Downtown projects – including repairing the Abernathy Park boardwalk, a new welcome center and police substation and a plan to revamp College Avenue to make it safer for pedestrians and folks on bikes.
Clemson University President Jim Clements addressed the crowd next. During the August 2017 Solar Eclipse an estimated 50,000 people came to Clemson to watch.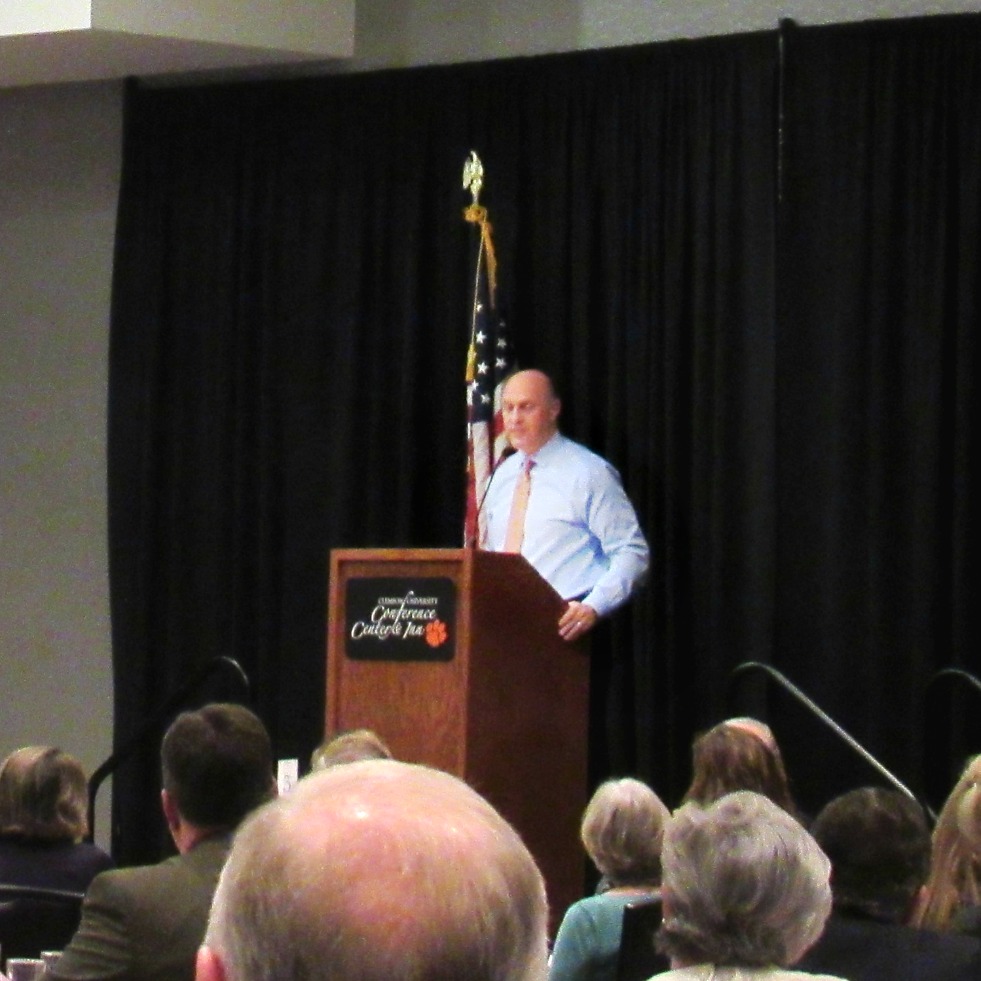 Clemson University is ranked nationally in the "Top 10" in numerous categories like "Happiest Students", "Alumni Giving", "Safest Campus" and "College Football Brand" to name a few. Private donations have gone up $50 million and CU received 28,000 applications for 3,700 spots.
Student growth has been at 3% per year for the last ten years but is expected to reamin at 2% per year going forward. The average freshman retention (returning for sophomore year) at CU is 93% while the national average is 68%. Clemson's 6 year graduation rate is 82% while the national average is 42%. The student athlete graduation rate has CU at 6th in the nation and the football program has seen 172 of 177 graduate since Dabo Swinney became coach. President Clements said "The state of Clemson University is STRONG"… and with stats like that, he's not kidding!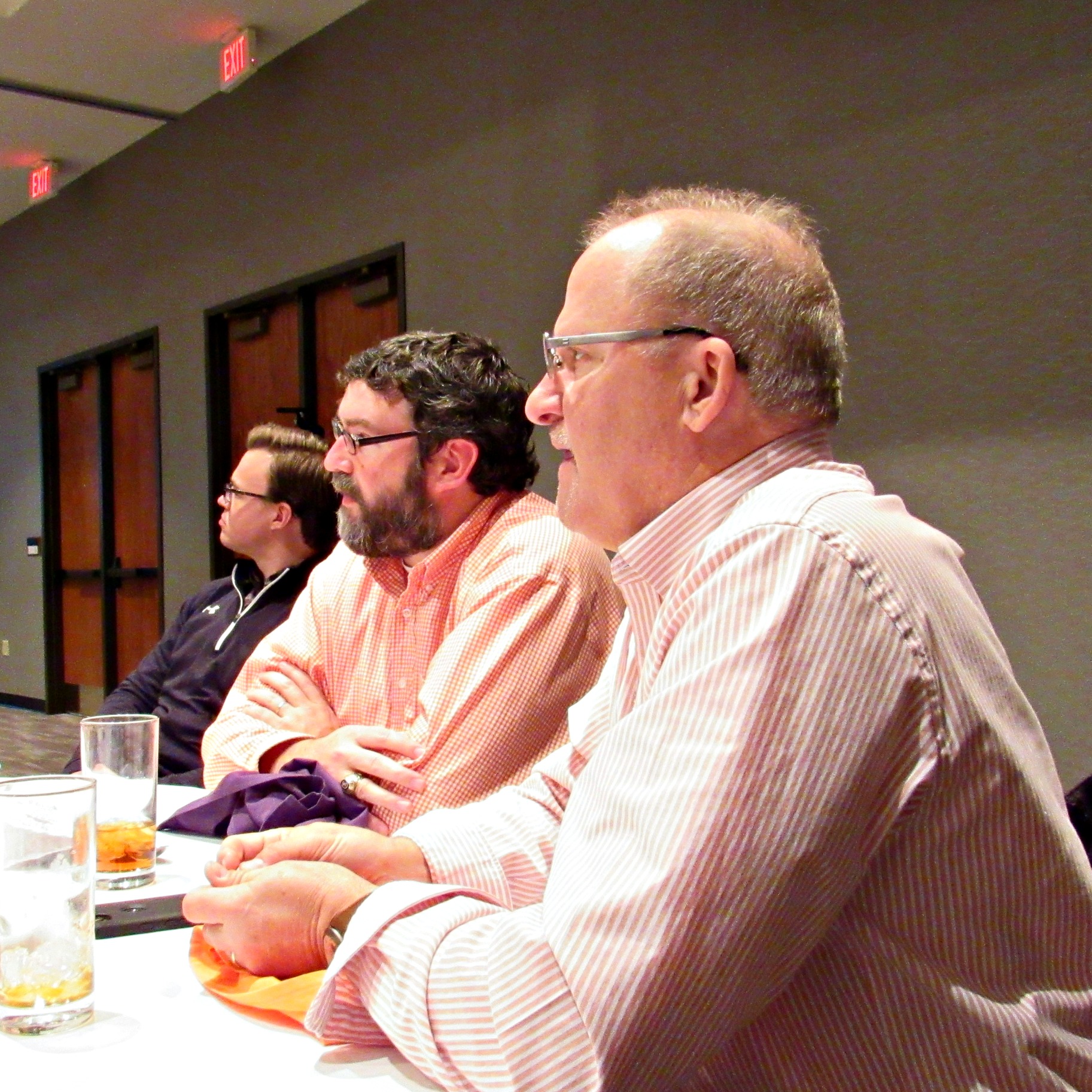 The Clemson Area Chamber also uses the State of Clemson to recognize two members of the community with awards. The Abernathy/Cox One Clemson Award is "presented annually to an individual and an organization who have given their time and efforts to make a current and on-going significant impact to both the City of Clemson and Clemson University". This years recipient was Al Babinicz. Mr. Babinicz was with the CATBus program from the start in 1996. (If you're unfamiliar with CATBus, take a minute to check it out.) When the program began there were 350,000 rides given… in 2017 that number had reached 1.8 Million!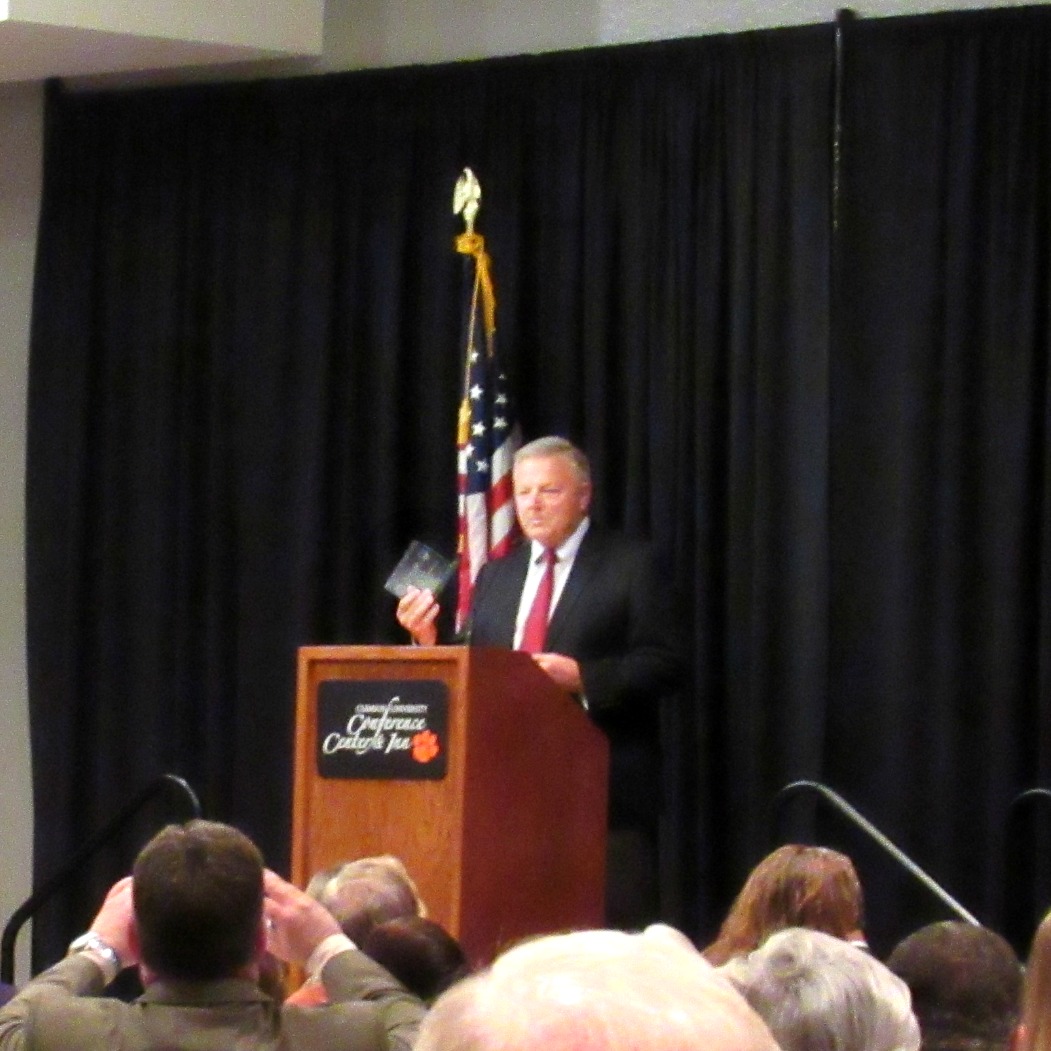 Sam Babinicz, 2018 Abernathy/Cox One Clemson Recipient
The Catherine Smith Award is "presented annually to the person that has displayed outstanding community involvement and support to the Clemson Chamber of Commerce. Each recipient has also made siginificant contributions to the greater good of the Clemson community". It was given to Sandy Smith, Director of the Clemson Free Clinic. They provide medicine, medical services and consultations to those in the community that are uninsured.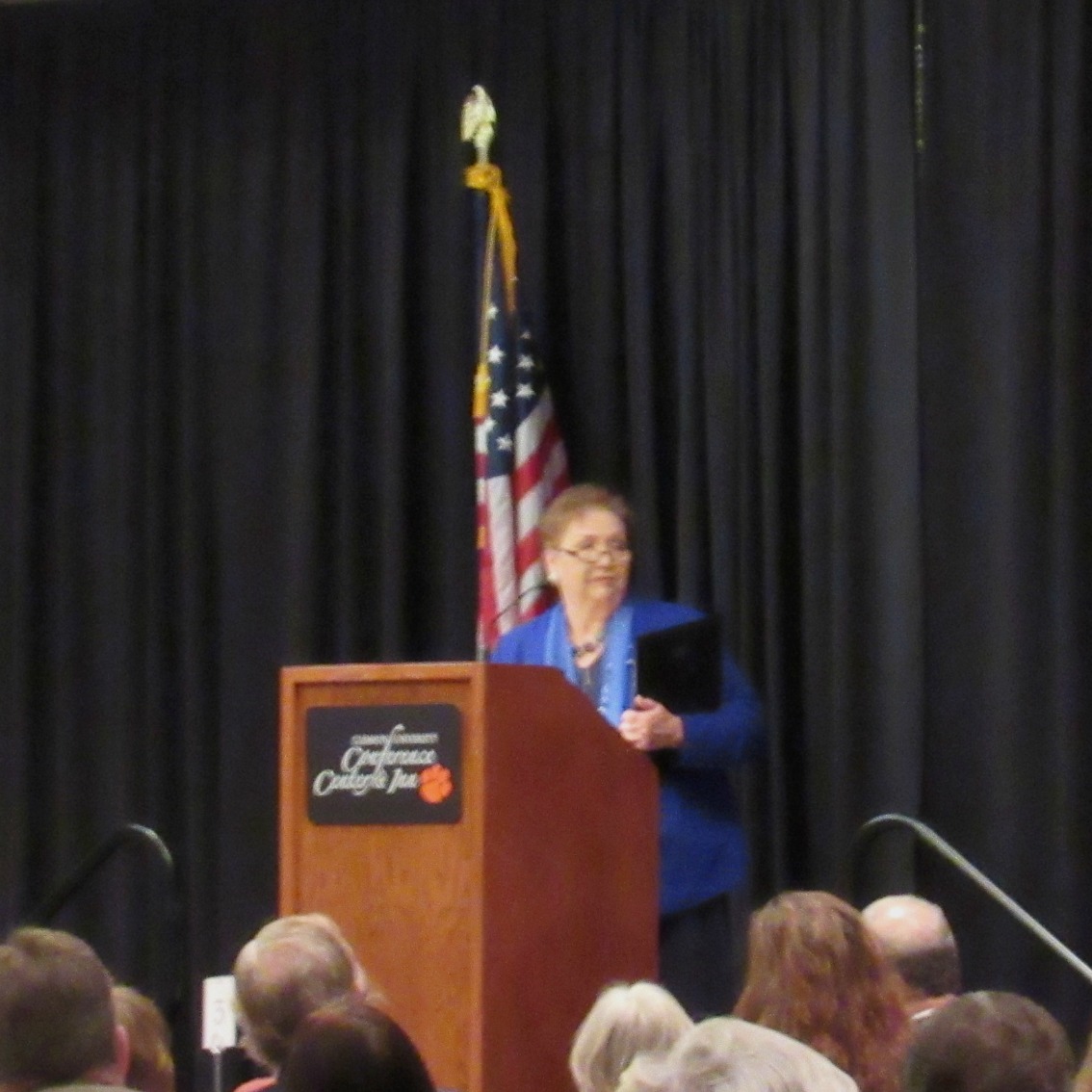 Sandy Smith, 2018 Catherine Smith Award Recipien
As always, the State of Clemson delivered invaluable information about the current situation – and growth – in our wonderful community.