The 10th Annual State Of Oconee was held at Blue Ridge Elementary (Seneca, SC) on February 23rd.
We were welcomed to the event by the young ladies who are currently in the Ambassador Program representing local high schools (Seneca, Walhalla and West Oak). These young ladies were also in the Junior Leadership Oconee County program last year. (If you're unfamiliar with it, please take a minute and read up…)
2018 marks the Sesquicentennial (150 years) for Oconee County – so the Chamber (and other amazing local organizations) provided very informative and interesting displays in the lobby to mark the occasion!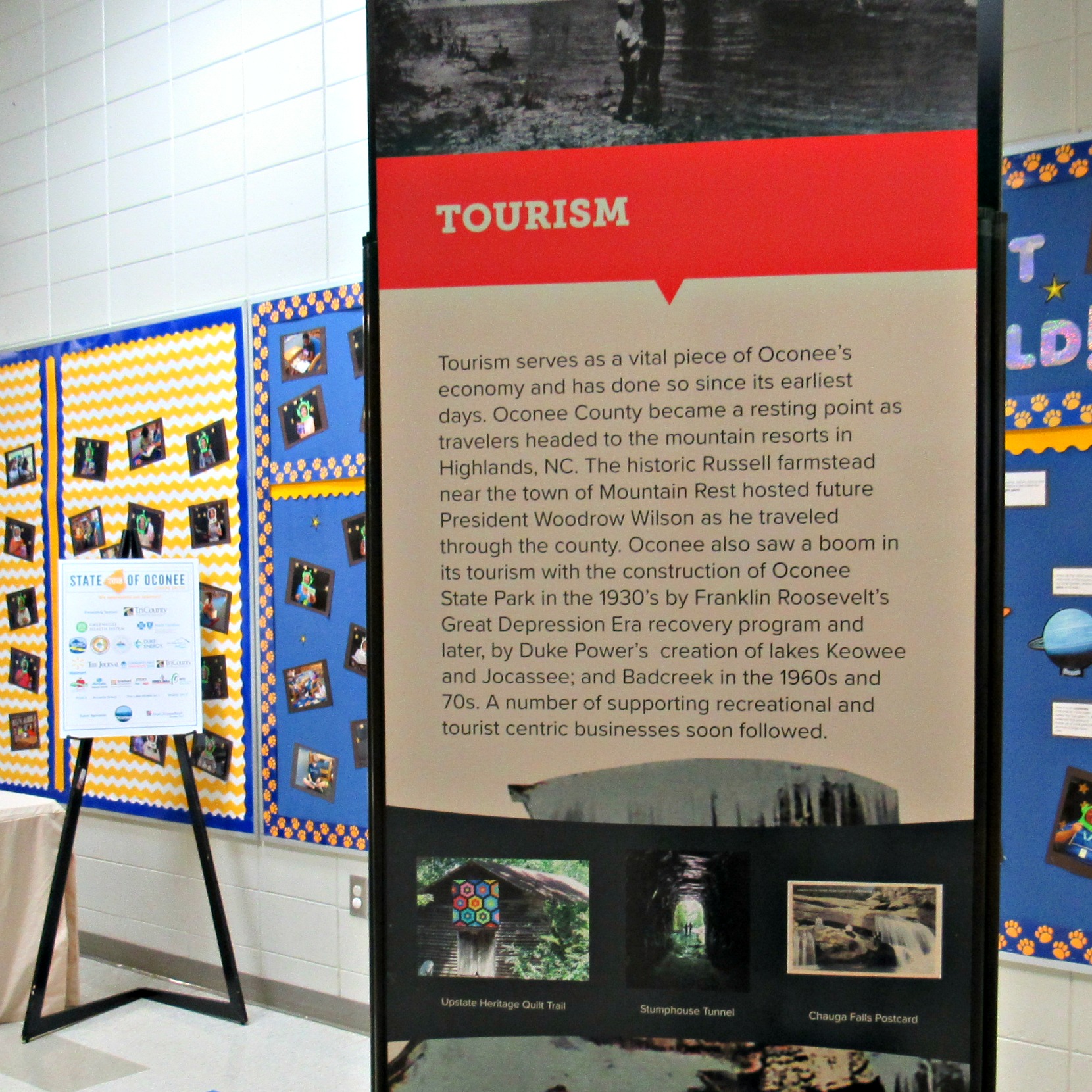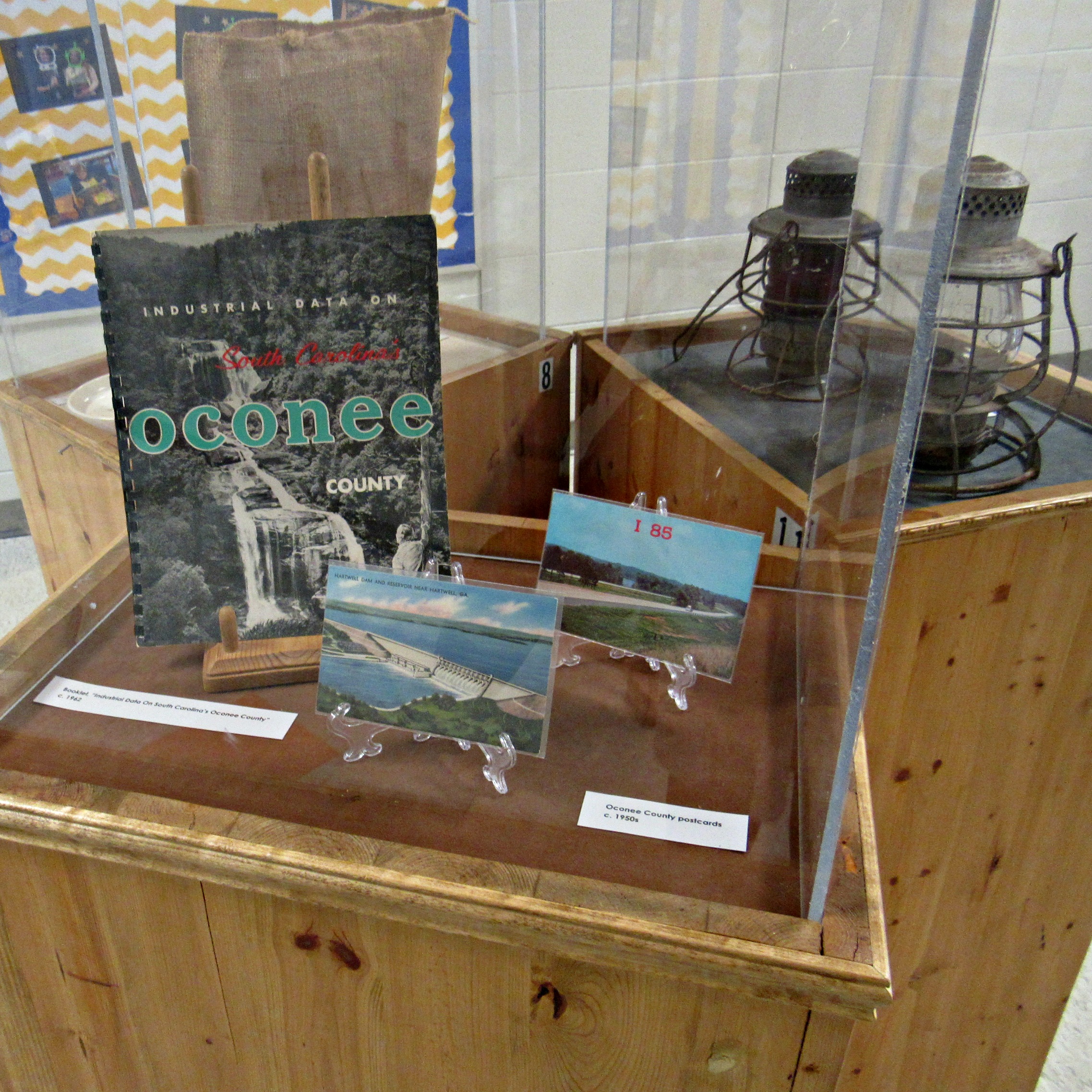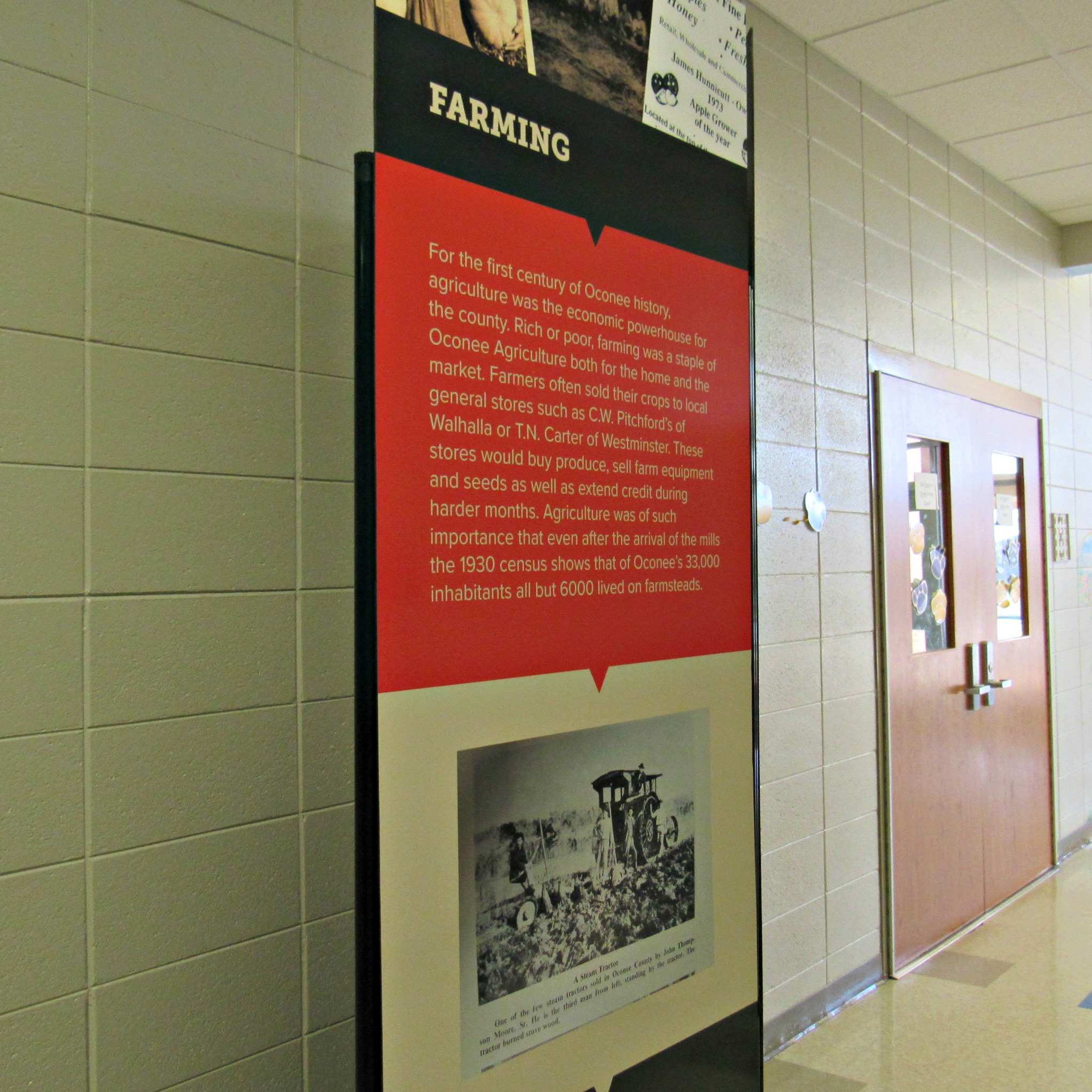 Boulevard Catering Co. provided a fantastic meal – including (thank goodness!) their signature Southern Garlic Mashed Potatoes and Havarti Mac & Cheese. And… then… there was… dessert! It was an unusually warm day in Seneca, SC (I believe we broke a "high temperature" record that day) so the homemade choices were perfect – Strawberry Shortcake or Creme Brulee with blueberries.
The room was filled with local residents, business owners and chamber members – as well as local and state officials.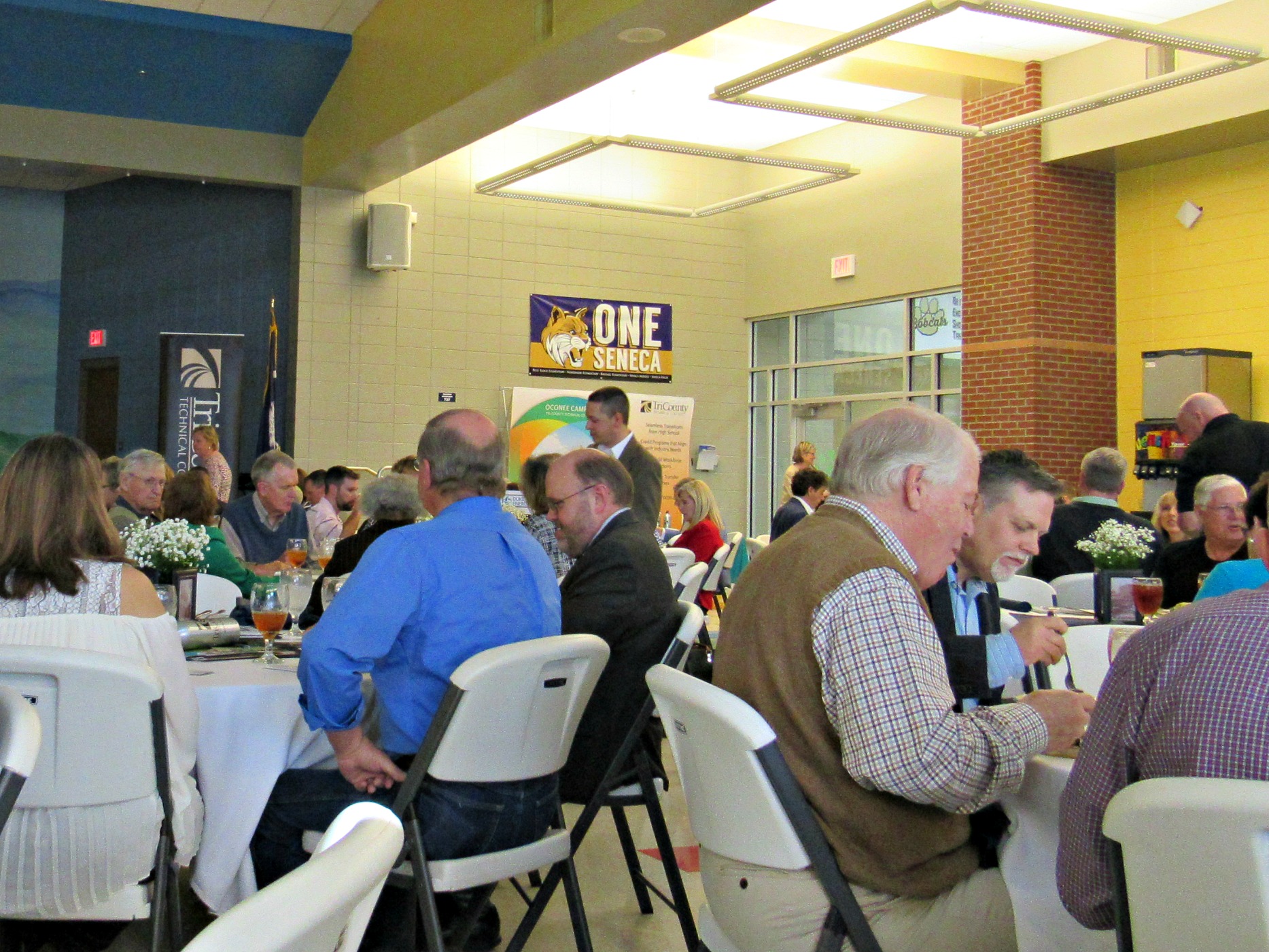 Lisa Simmons, Principal of Blue Ridge Elementary (site host) welcomed the crowd. Reverend Nancy Morris (Seneca Presbyterian Church) gave the Invocation followed by the Presentation of the Colors by the Walhalla High School ROTC and the Pledge Of Allegiance, led by The Honorable Thomas Alexander.
Vanessa Penton, Executive Director of the Oconee Chamber of Commerce, gave a special recognition to all the sponsors and ambassadors. She also introduced the "150 Things You Must Do In 2018" – a list of adventures you can take in Oconee County! This list is available in print (at the Oconee Chamber and the Lake Life Realty office) or as an app (both Apple & Android)… You can also view it here!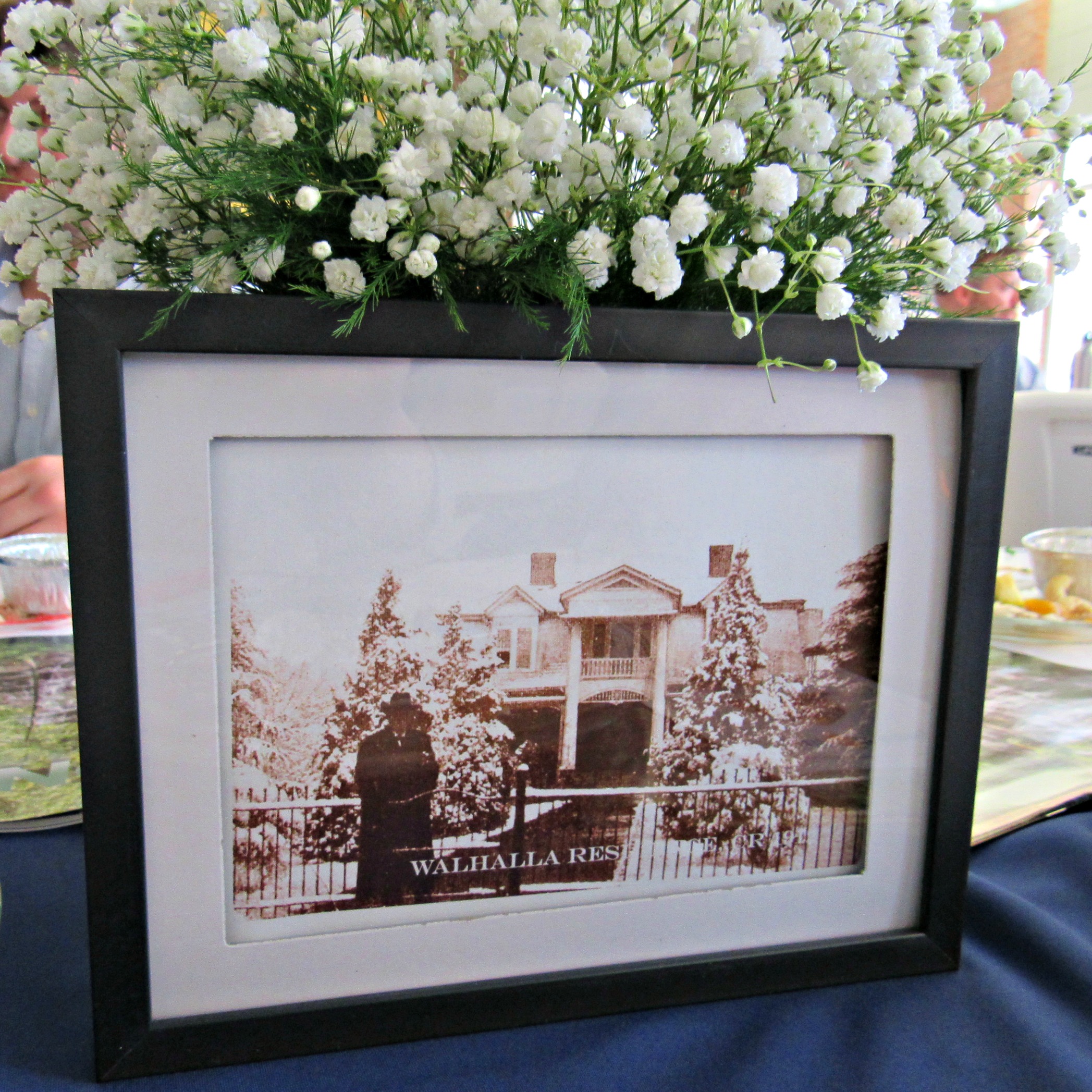 The tables were beautifully decorated with old photos from around Oconee County. The Sesquicentennial Committee placed challenge coins on the tables for everyone to take home – they are super cool!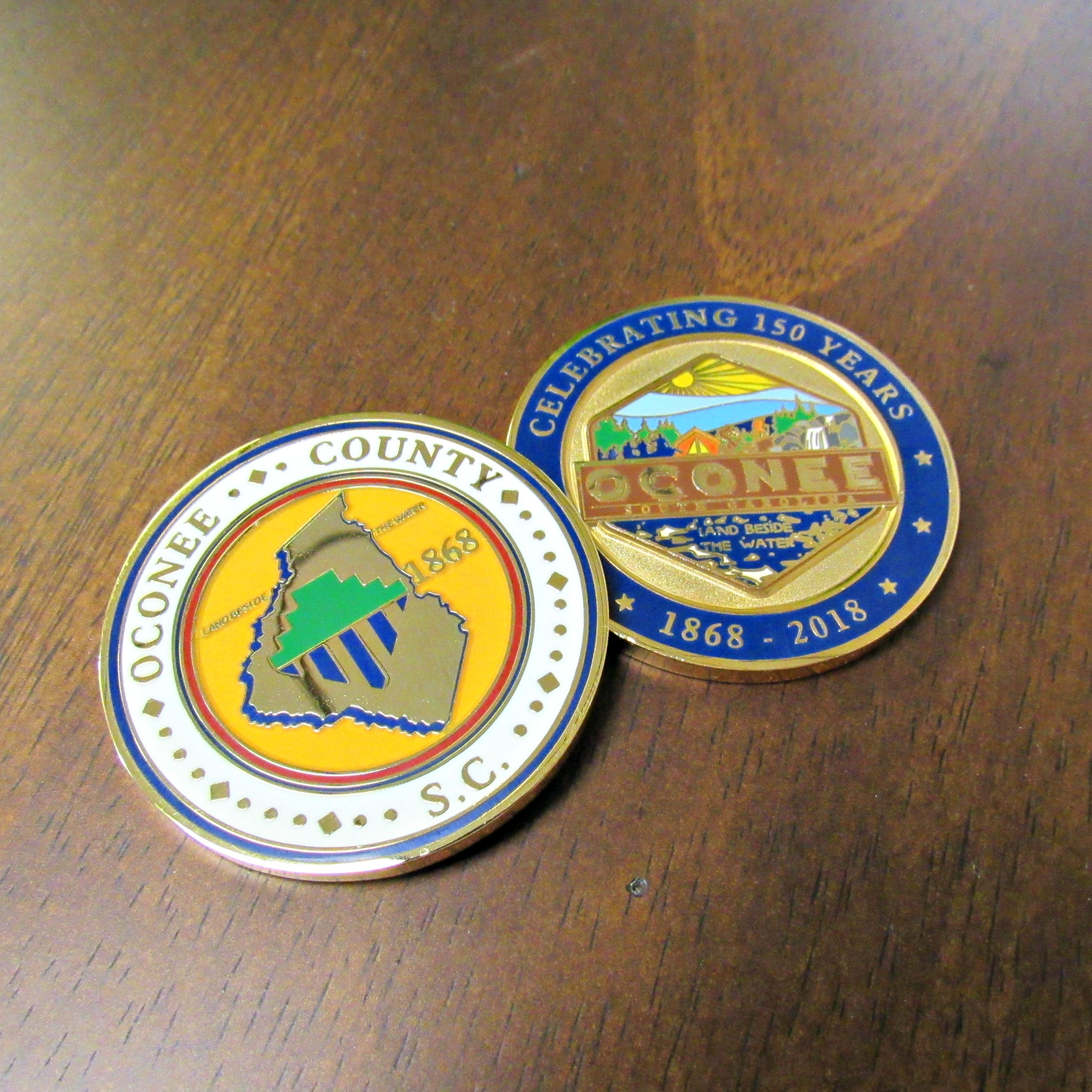 Tri-County Techinal College was the presenting sponsor. The Senior Vice President, Galen DeHay, spoke to the crowd about the current project – and growth – in Oconee County. TCTC will have the Grand Opening & Ribbon Cutting event at the Oconee County Campus on August 17th at 11:30 am.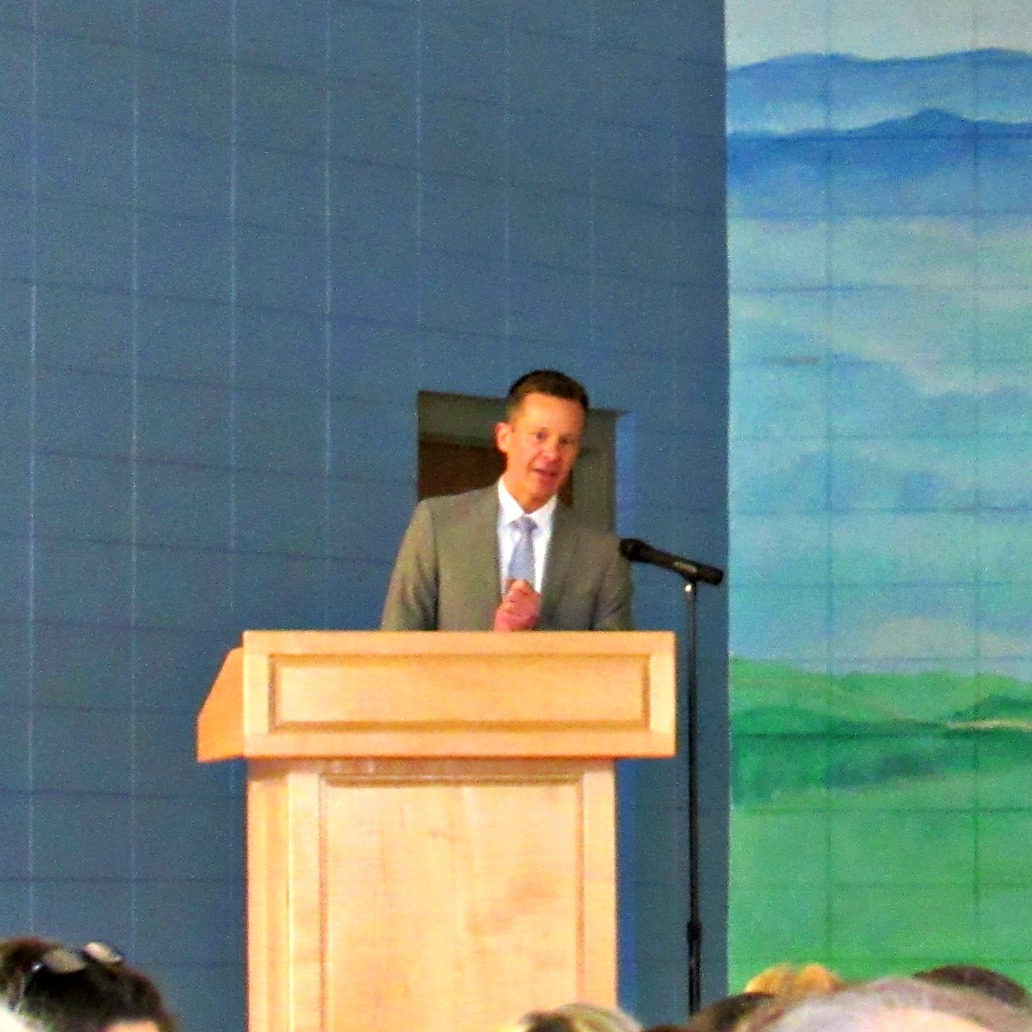 The Oconee County Campus of Tri-County Technical College will provide the students – both graduates and those looking to go back for Continuing Education – invaluable resources and training. TCTC's "Workforce Programs", which prepare students for a specific career and allow them to be certified with the State of South Carolina, continues to be an amazing program – and allows anyone of any age to flourish as an individual!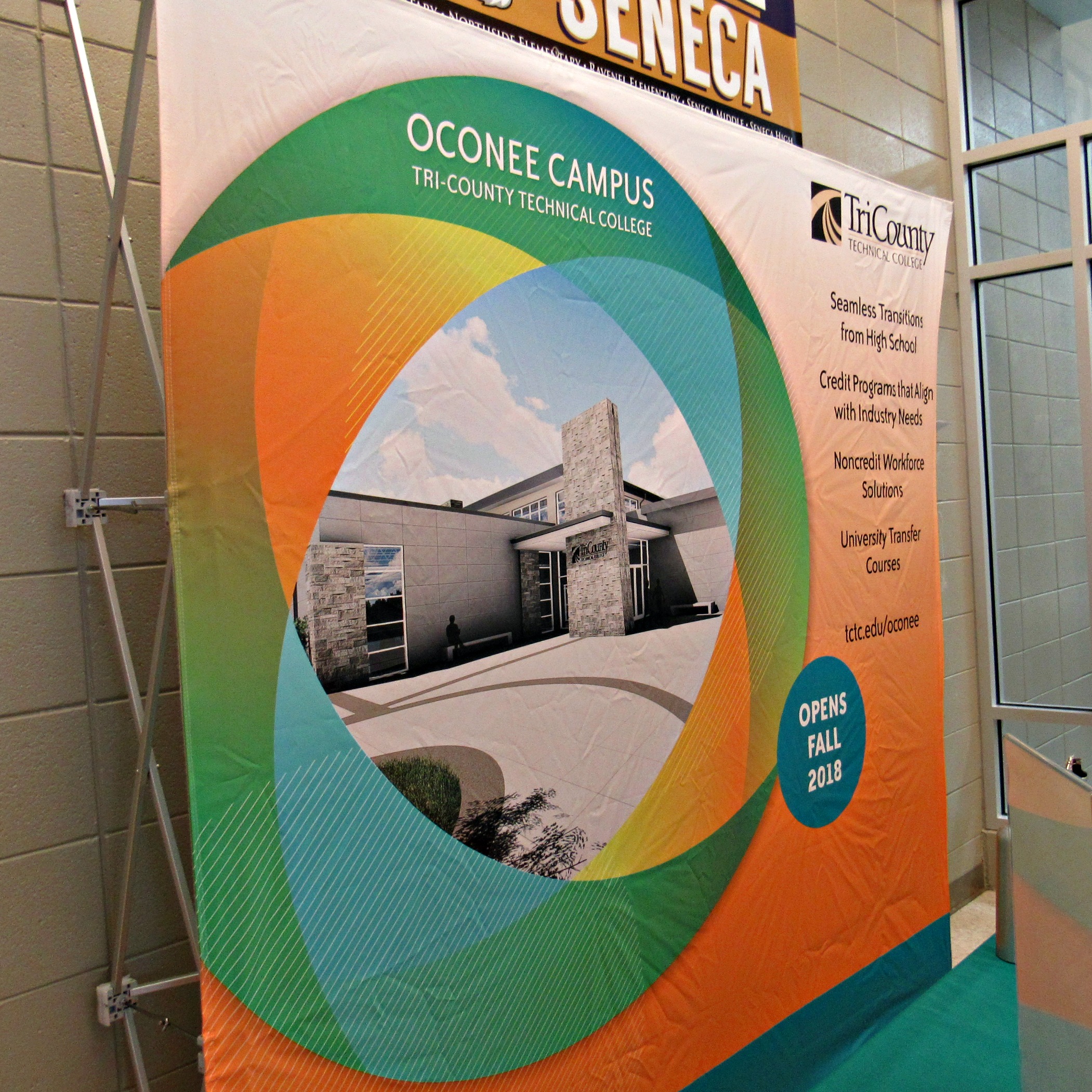 One of the programs that TCTC's Oconee Campus will provide is the growth of the "South Carolina Manufacturing Certification". Currently, Tri-County Technical College is ranked 3rd in number of students to get their certification. It is just one of the many programs to align with the manufacturing needs of Oconee County. Mr. DeHay ended by saying he is "looking forward to a brighter future in Oconee County."
Representative Bill Whitmire (SC House Of Representatives) was the keynote speaker. To honor the sesquicentennial, he spoke about the history of business and industry in Oconee County.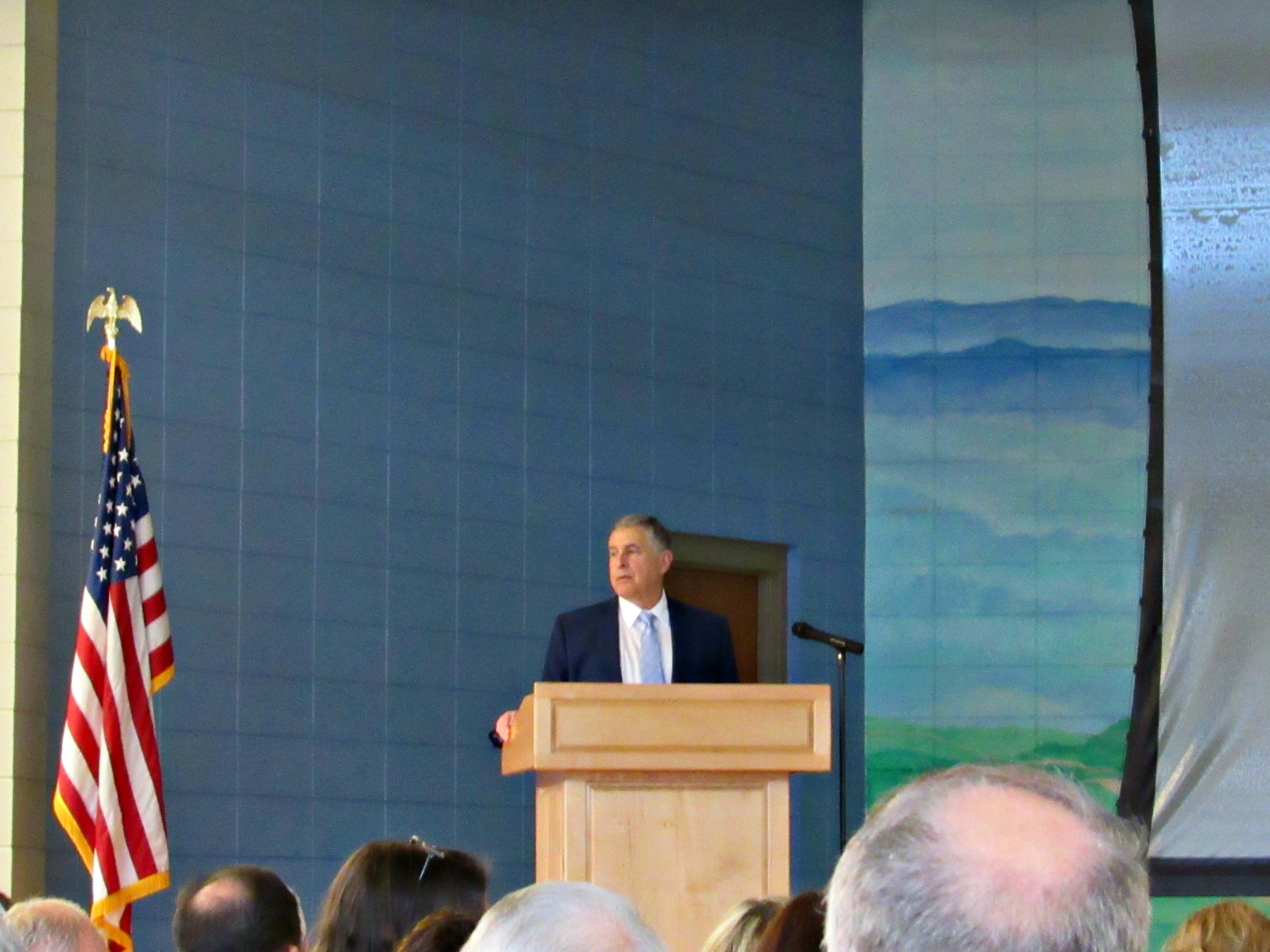 Representative Whitmire started by giving a recap of the five pivotal developments that shaped the economy of Oconee County over a 75 year span. He explained that in the late 1800's, textiles moved into the area – and helped develop the small towns around them to serve the needs of the workers and their families.
He noted that manufacturing (a staple in Oconee County's economy today) began in the 1950's and 1960's with companies like Dunlop, Sangamo and Torrington coming to the area.
In closing, Representative Whitmire mentioned his list of what Oconee offers today, including a strong agricultural community, the Blue Ridge Mountains, state and county parks and pristing lakes. He also acknowledged how none of that would be possible without the local business owners. He said, "…because of our business owners we have continuous employment and a higher standard of living".
After the conclusion, we were all encouraged to mix and mingle… and of course, everyone did!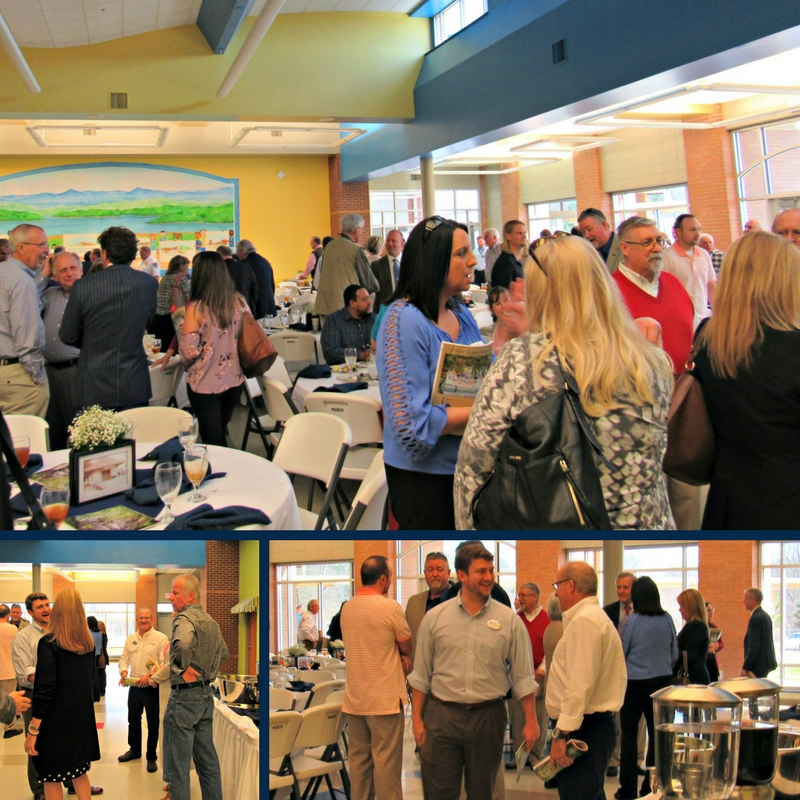 The Lake Life Realty crew was fortunate to speak with "Mr. Whitmire" (as I know him. Ironically he was my 8th grade SC History teacher… and is one of my favorite people still to this day! But I digress….) while we were mingling, too.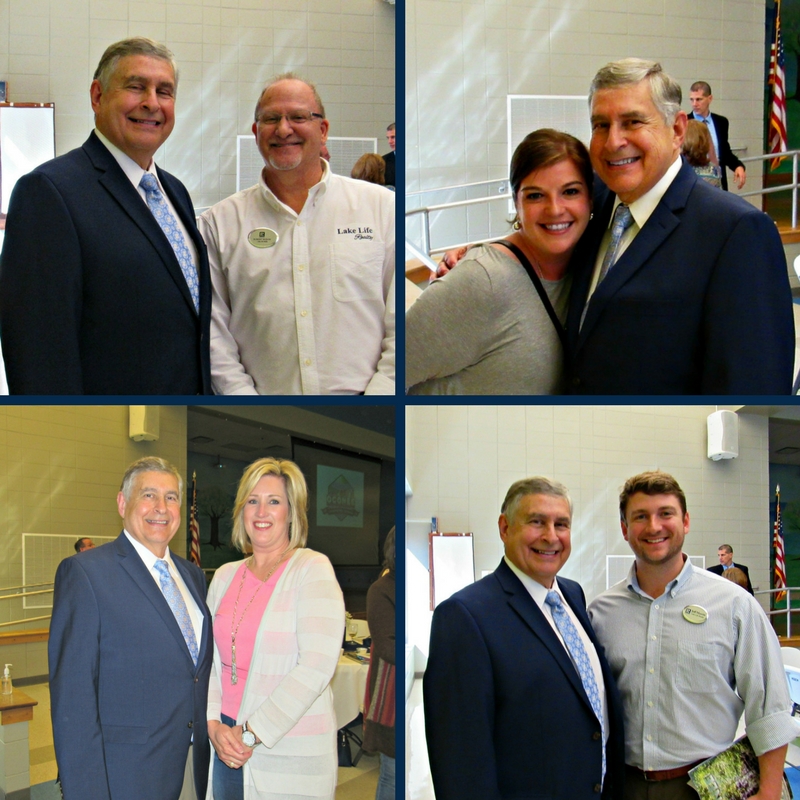 Robert Mixon, Myself, Dawn Freeman & Jeff Merritt with Representative Whitmire
A huge thank you to all those involved for making the State of Oconee luncheon happen! We thoroughly enjoyed ourselves – and learned so much.
– Jennifer Cox, Lake Life Realty