Today we had the pleasure of attending the soft opening of Mayberry's at Clemson – a new eatery in Downtown Clemson. We gathered a large part of the Lake Life Realty crew – along with Robert's mother, Mrs. Haile… and y'all… it was fantastic!!!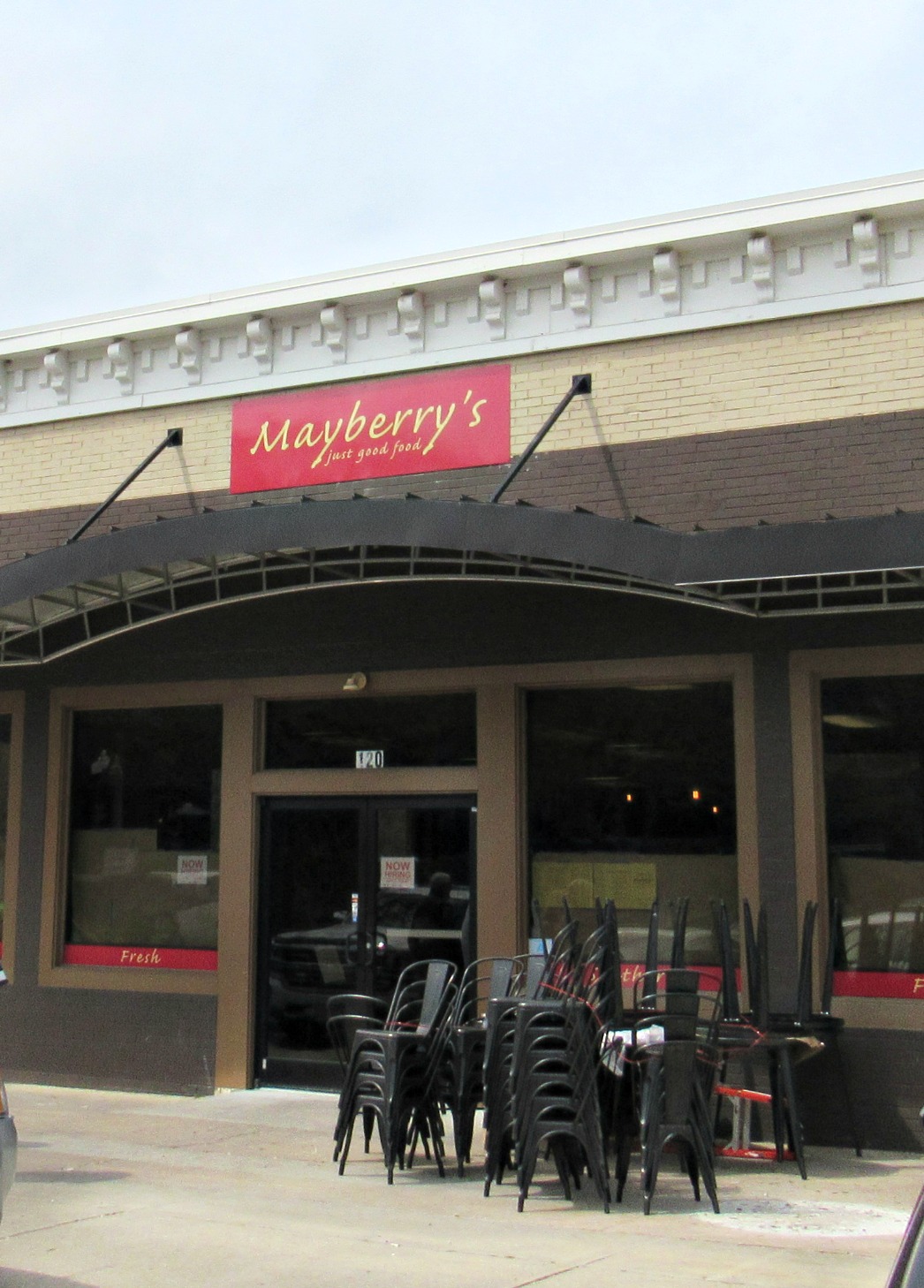 Mayberry's at Clemson is the "Sister Shop" to their original location in Brevard, North Carolina.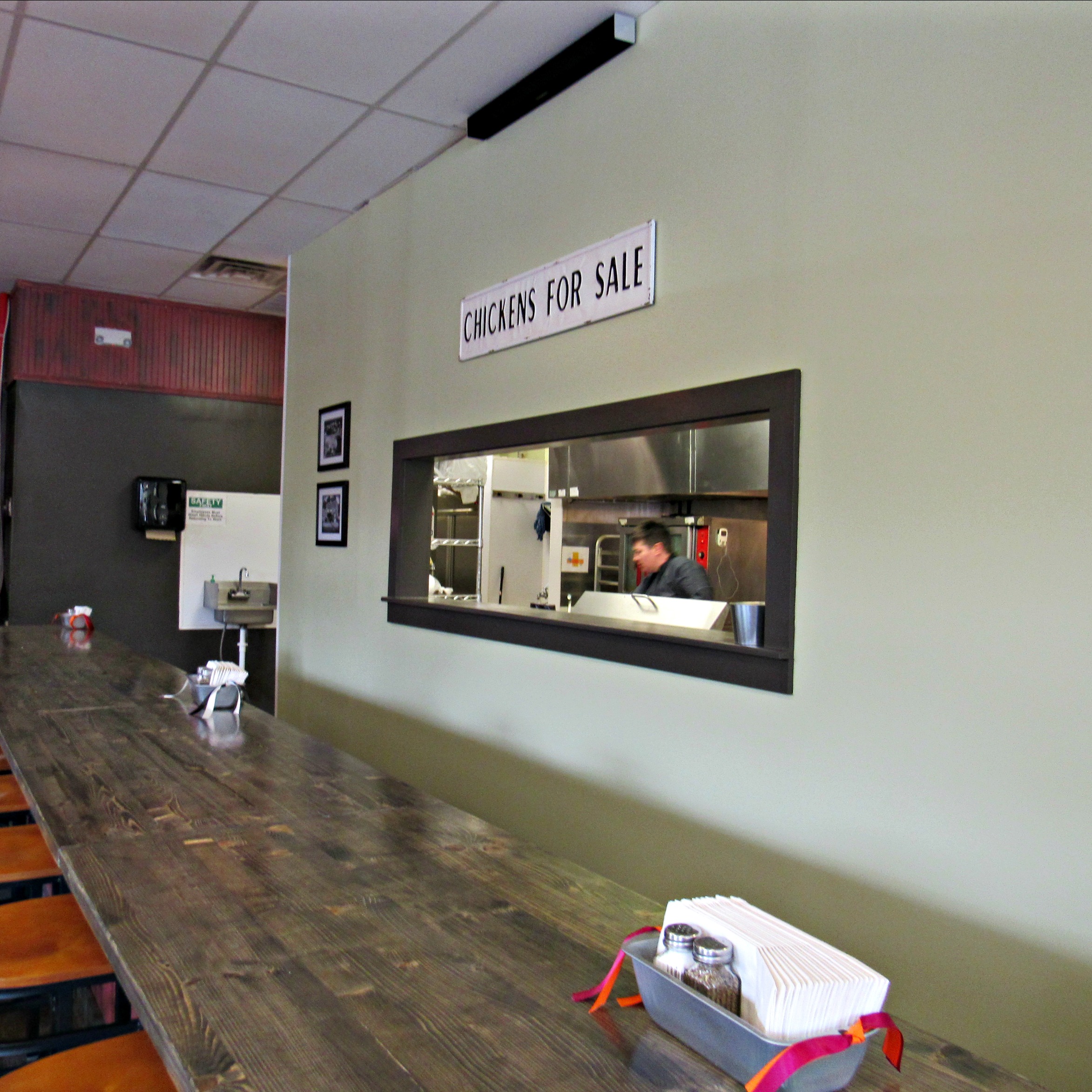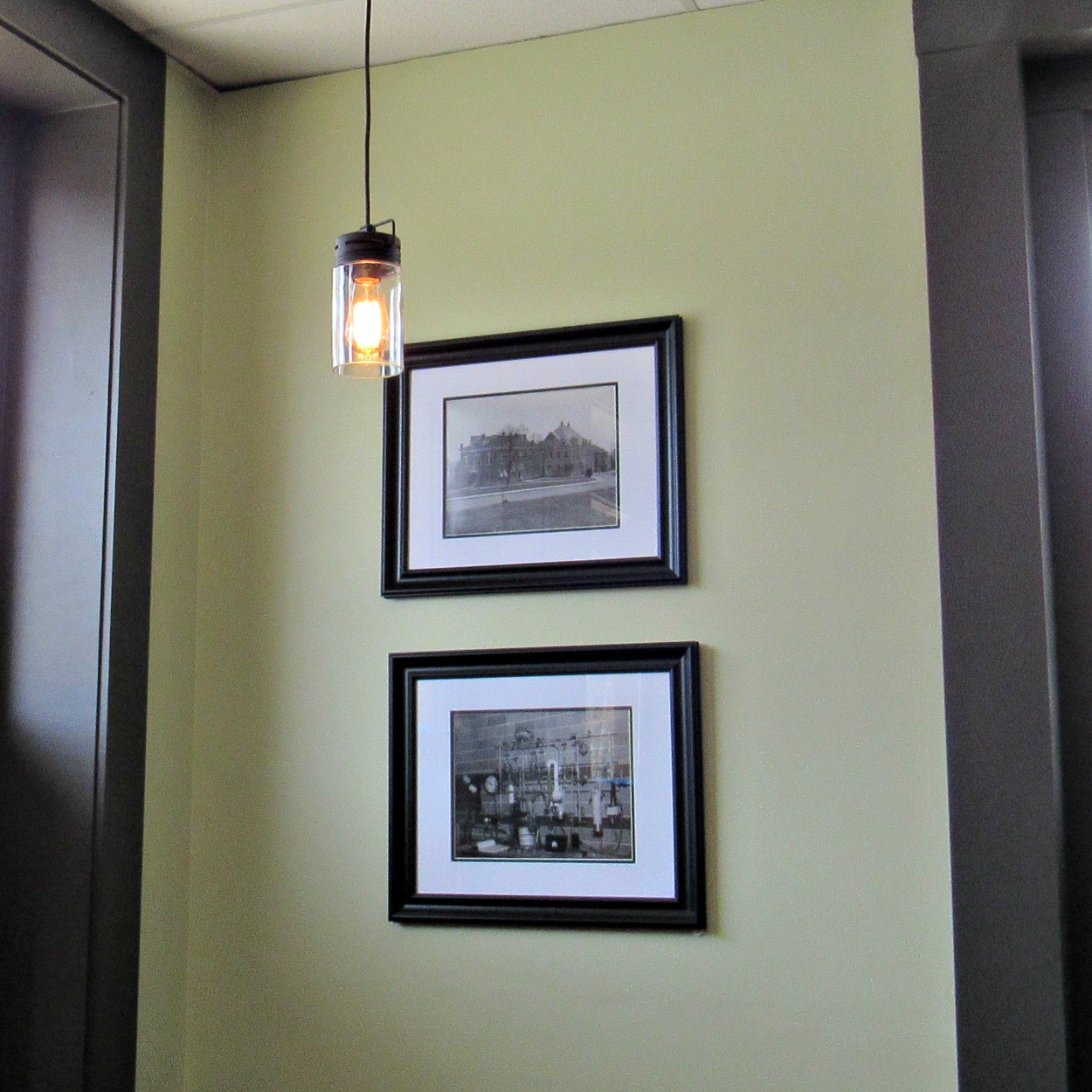 The decor is simple, rustic and very inviting. You notice the "little things" – my favorites were the old windows covering the light fixtures and the loaf pans that were home to the napkins and the salt and pepper shakers. It's the perfect place to eat solo (they have 2 bars you can sit at), have a lunch date or bring a big group (we had nine – the layout of their tables and booths make it easy to accommodate).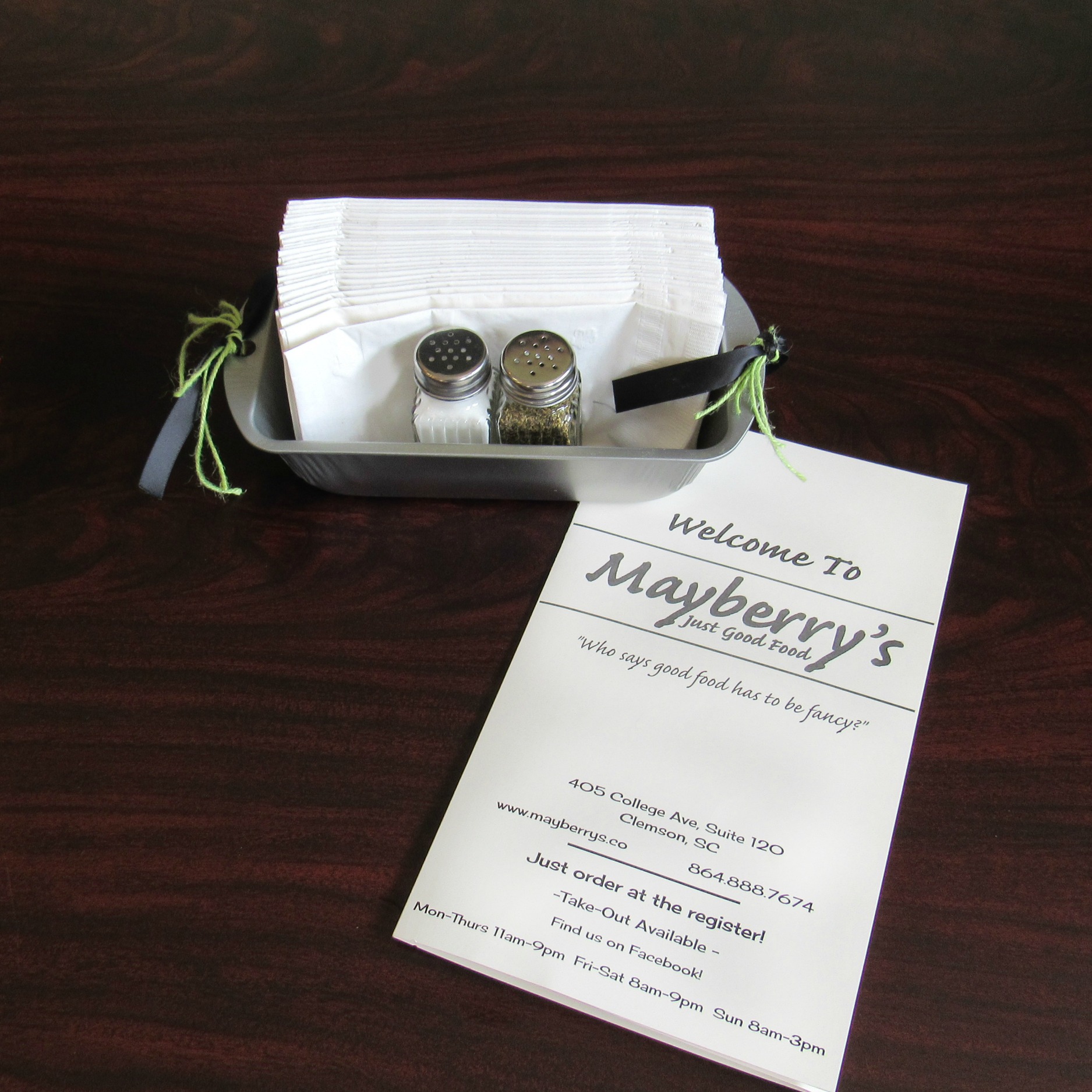 The menu has something for everyone! From vegetarian options, homemade soups, hearty salads and ridiculous sandwiches (or wraps if you prefer)… you're sure to find something you can't live without trying.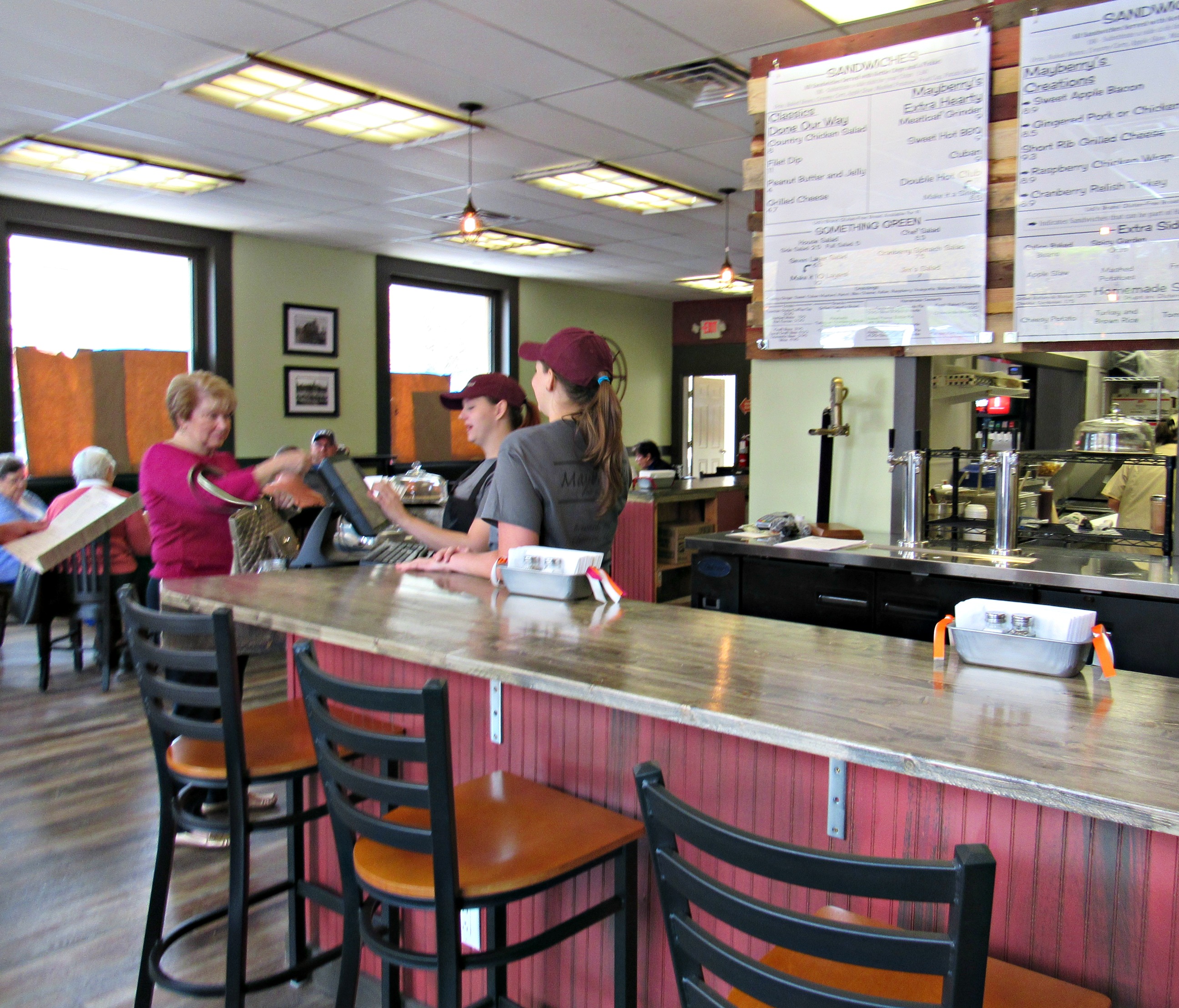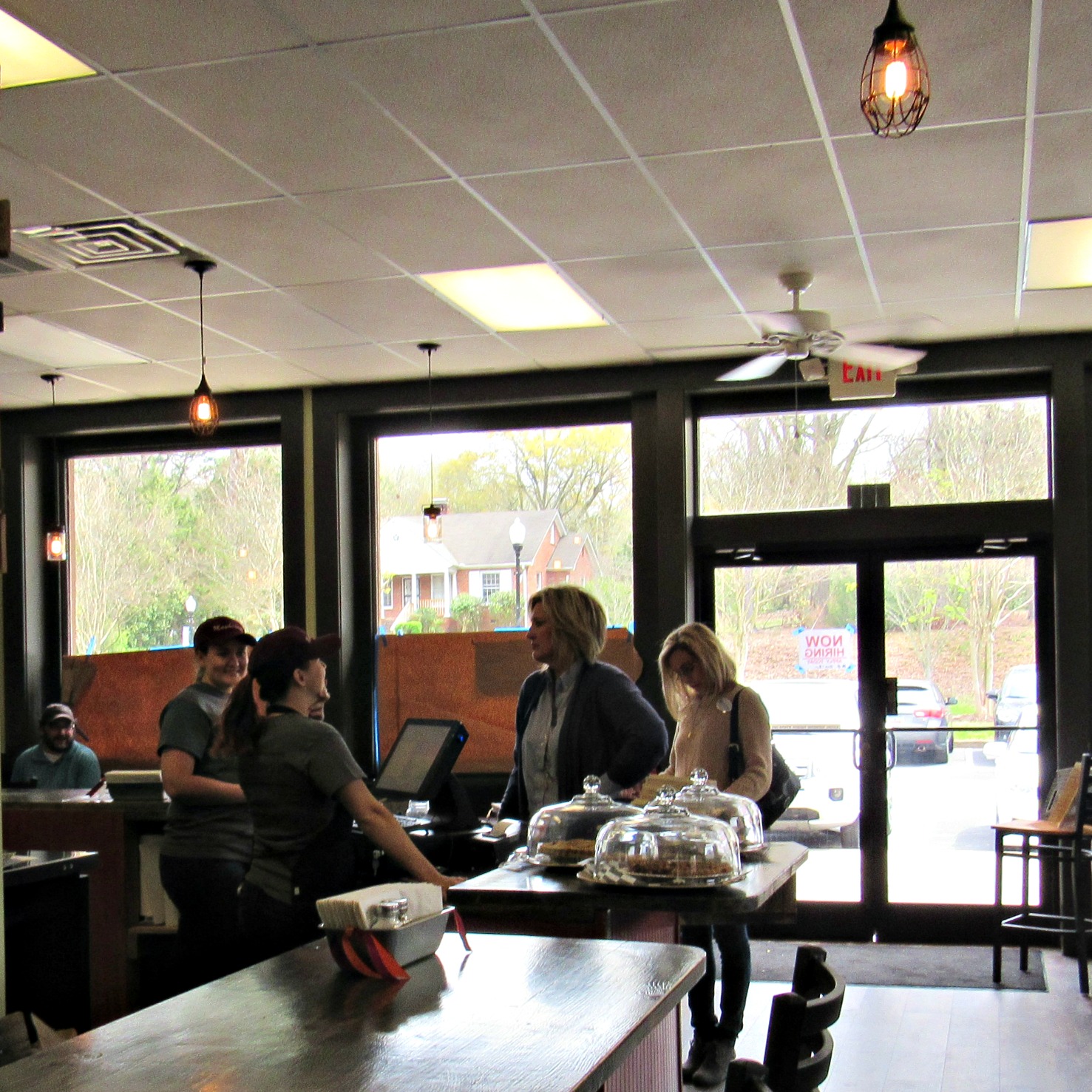 The Lake Life Realty crew ordered a variety of items… a little of everything, actually.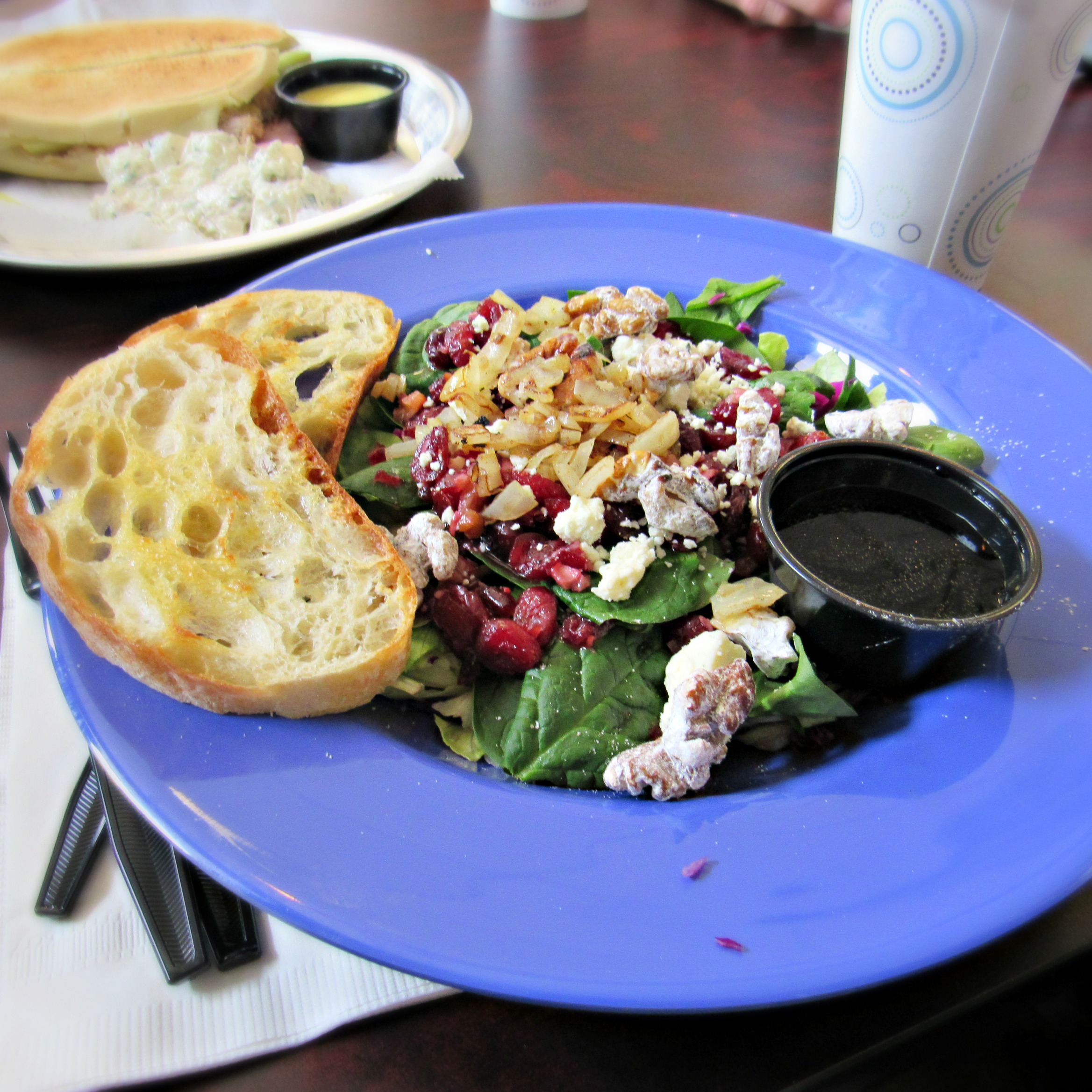 I ordered the Cranberry Spinach Salad (topped with homemade cranberry walnut relish, Gorgonzola cheese, grilled onions and sugared walnuts) with the Balsamic Vinegar and a cup of the Tomato Basil soup. The flavors in the salad meshed perfectly – and it was light but filling!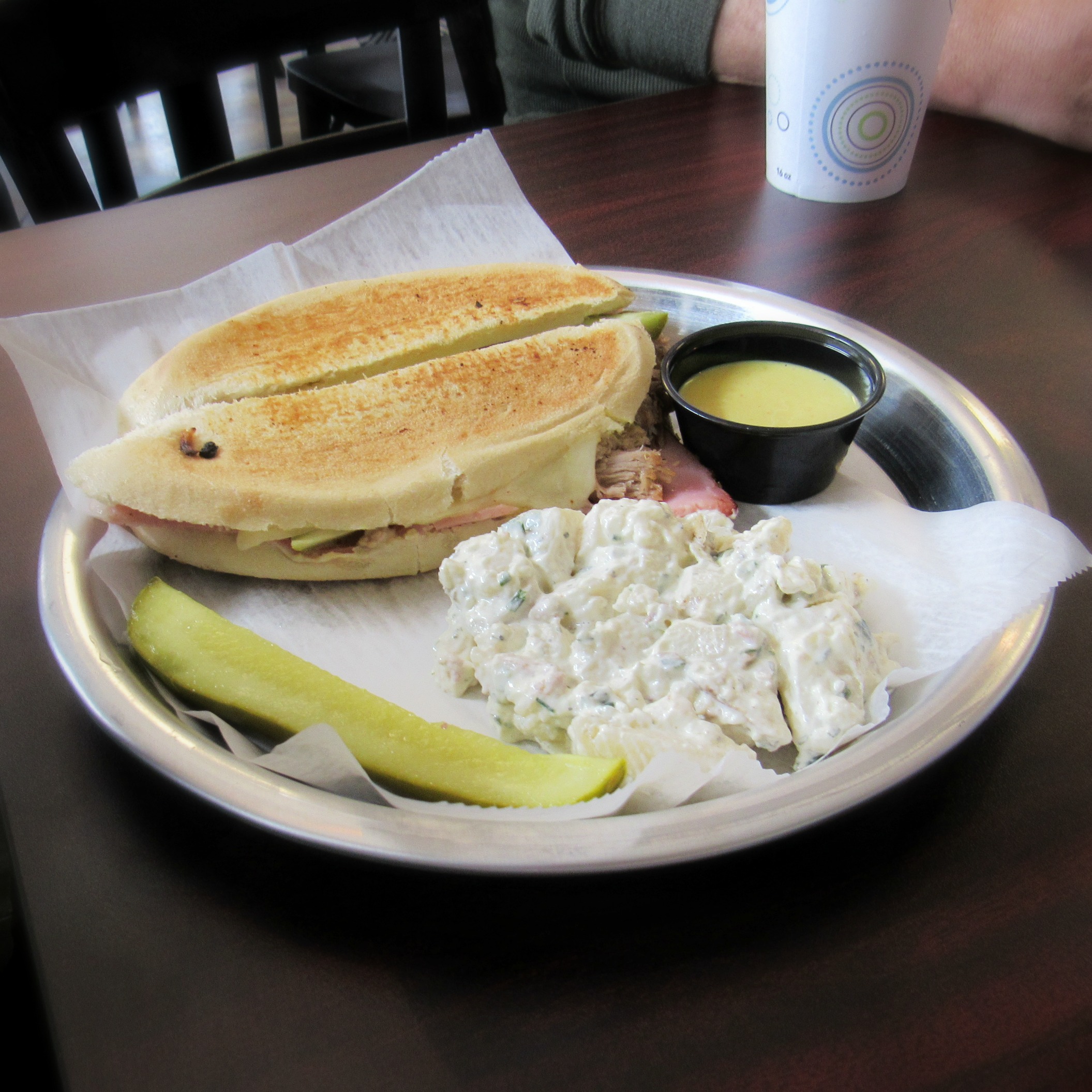 My husband, Brian, ordered the Cuban sandwich with the Baked Potato Salad. The sandwich had the right mix of ham, pulled pork, cheese and a creamy Cuban Mustard. The potato salad was rich, but not too much – and he liked the fact there was bacon mixed in.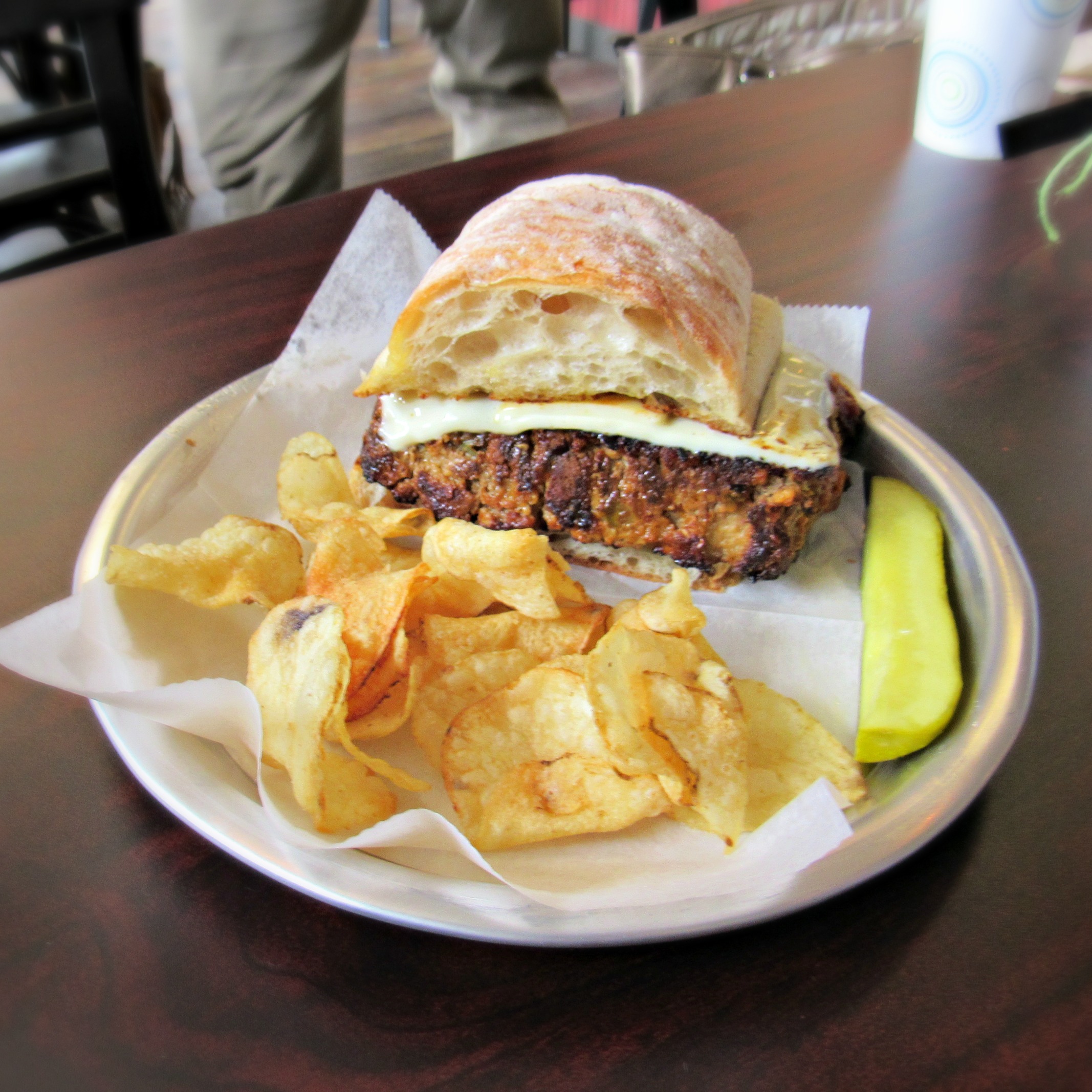 Robert ordered the Meatloaf Grinder – a slab of their homemade Meatloaf topped with White American Cheese on Ciabatta bread. It was served with their Kettle Cooked Potato Chips – and the sandwich was huge! Needless to say, he will be happy to eat the rest later.
A few other items our group ordered (and raved about) include the Cranberry Relish Turkey Wrap, Chicken Salad, Double Hot Club and the Creamy Corn side dish.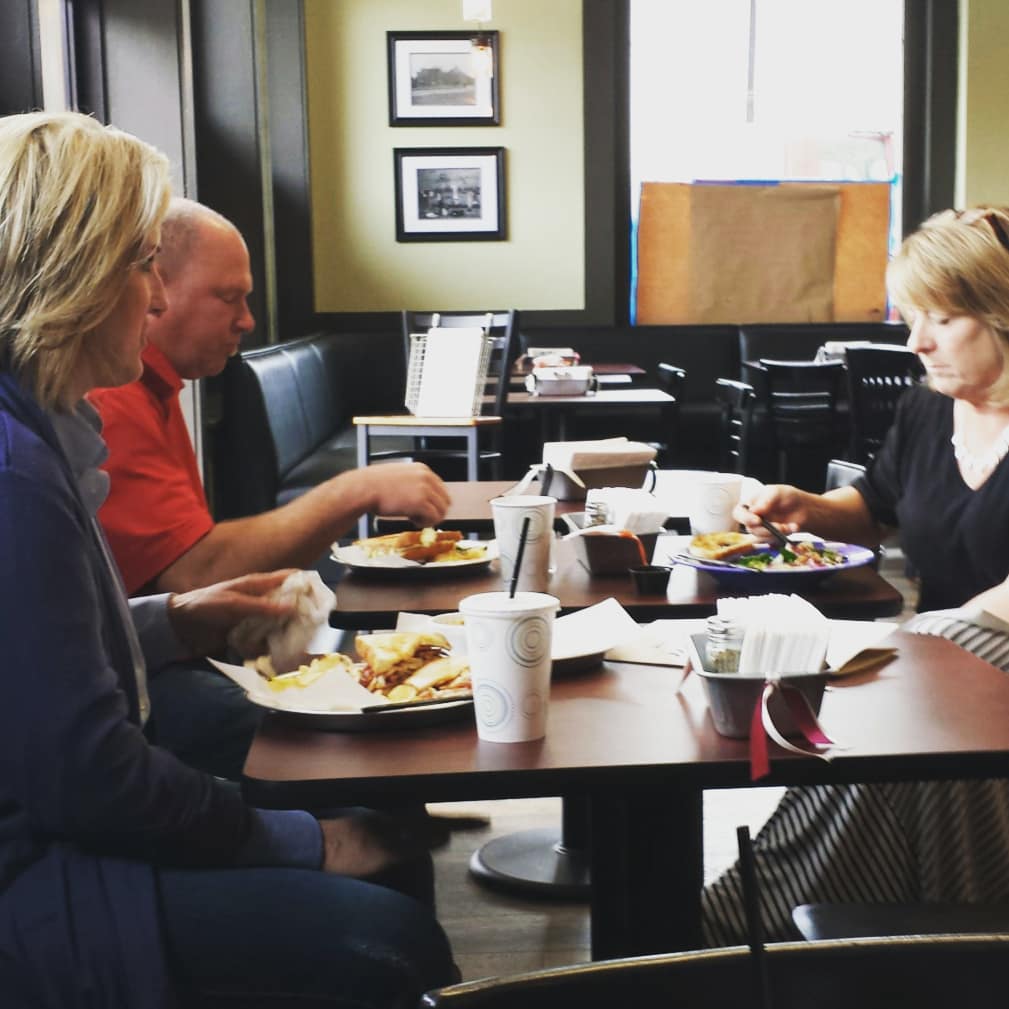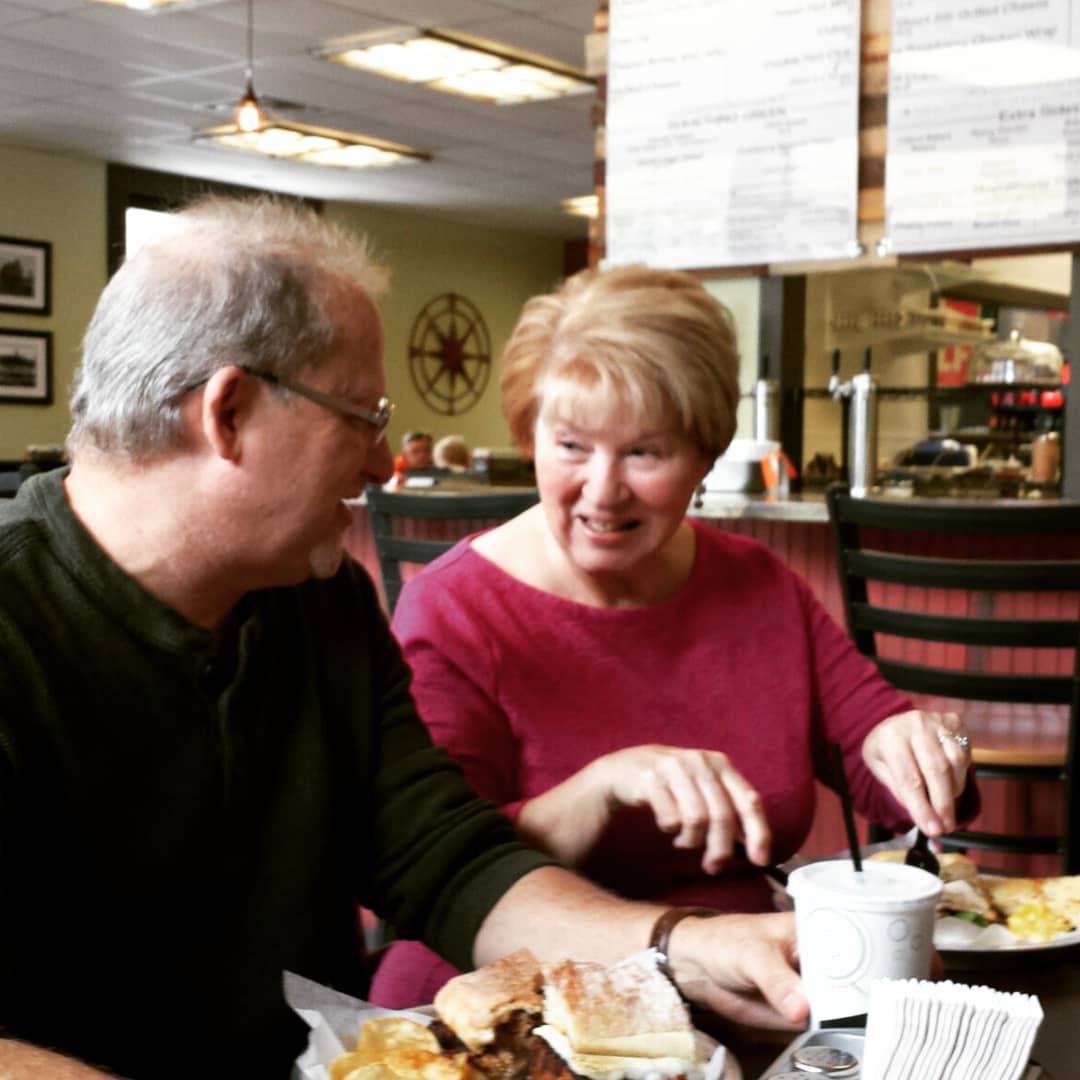 They will be officially opening on Monday, April 2nd for lunch only. We spoke to Kelli (the owner) and Kristy (the manager) and were super impressed with their business plan moving forward.
As their experience and staff continues to grow, so will their menu and options. Eventually they will offer Breakfast, Lunch and Dinner (keep on eye on their Facebook page for updates!). In the meantime – they will be open for lunch… and I have a sneaking suspicion that they will be packed.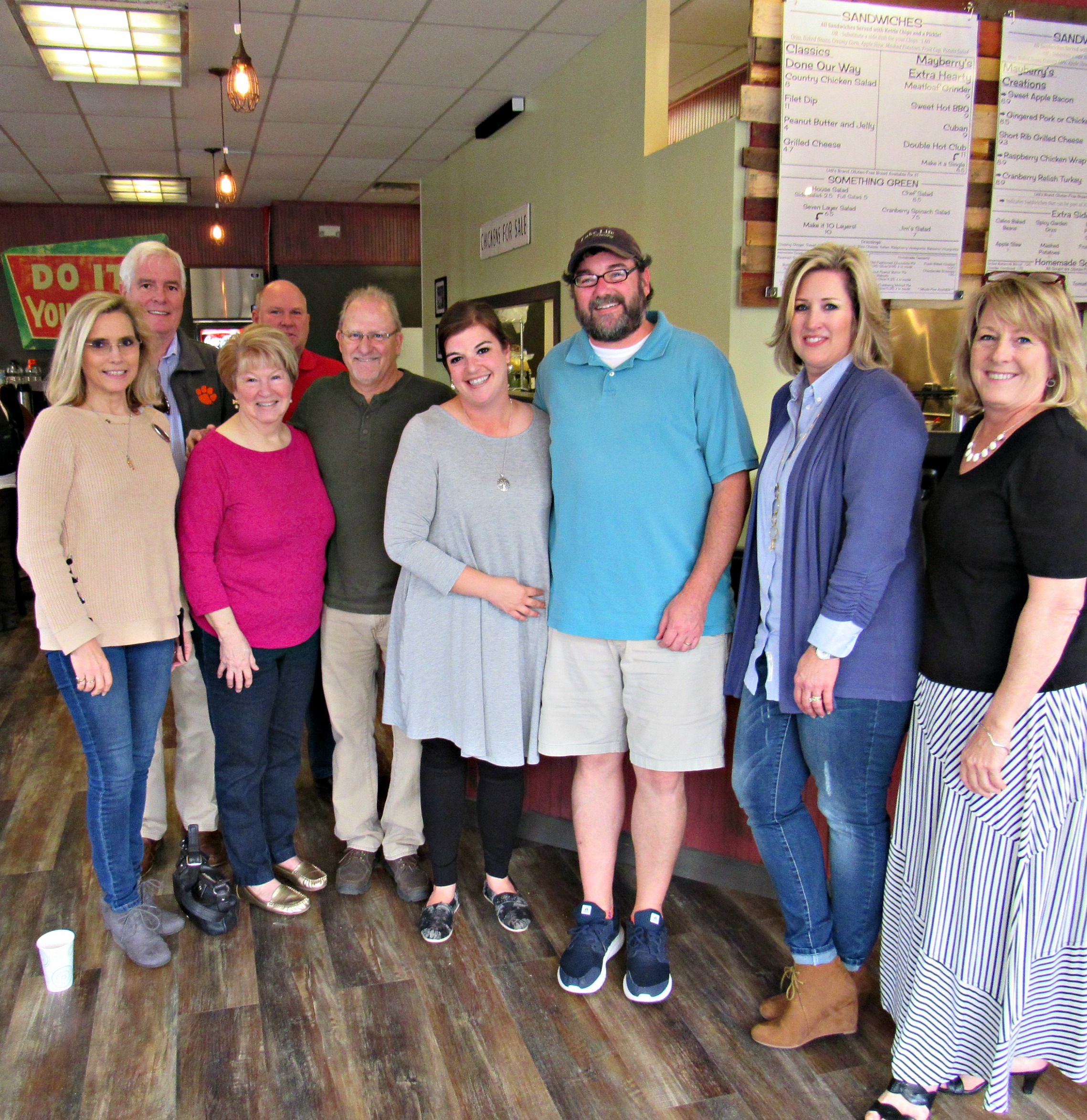 We can not thank Kelli, Kristy and the entire Mayberry's staff enough for being so kind and welcoming to us!!! We will DEFINITELY be back soon…
-Jennifer Cox, Lake Life Realty